As there are good blacks, bad blacks there are also good whites, bad whites, bad Jews and good Jews. We criticize many people on this website including whites, blacks and Jews but we promote anyone who are fighting for our rights and the rights of all people.
Professor Norman Finkelstein, Miko Peled, Benjamin Freedman, Aaron Russo, Brother Nathanael, Michael Savage and Mark Steyn all advocate and embody the true Jewish spirit and are against anti-Semitic attitudes promoted by false Jews, Zionist Globalists and the elite few.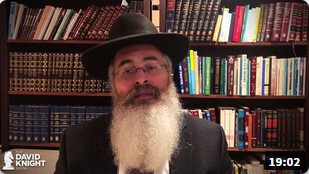 "Resist NOW — It Will Only Be Harder, Later"
Rabbi Yitzchok Dovid Smith, SaveOurFreedoms.org, joins to talk about the importance of resistance to lockdown as Cuomo & DeBlasio target the NYC Orthodox community for persecution by medical tyranny
For viral content, in-depth insights and breaking news be sure to follow David Knight on Parler and Twitter @Libertytarian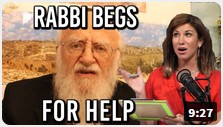 This NY Rabbi is in fear of the leadership in New York and the irresponsible behavior they displayed amongst the COVID 19 crisis.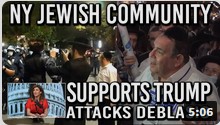 "De-Blasio is a Nazi!" ANGRY JEWISH Community IN NY Marches for Trump, riots against "Nazi" Blasio & Cuomo!
NYC's burgeoning Jewish community is raising it's eyebrow at the crooked lockdown practices ushered in by Deblasio, and are aligning with Trump to fight against the tyranny.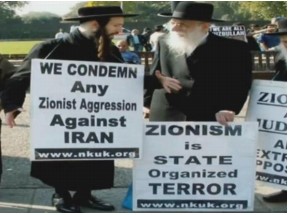 Israel Shahak: The Jewish Professor Who Warned the World Against Jews

Israel Shahak: The Jewish Professor Who Warned the World Against Jews
Catherine Austin Fitts(Darkmoon) Thu, Feb 6 2020 | 530 words 0 542
Share to TwitterShare to RedditShare to VkontakteShare to MessengerShare to TelegramShare to WhatsAppShare to EmailMORE:HistoryThe Jewish Question
---
Israel Shahak was an Israeli professor of organic chemistry at Hebrew University of Jerusalem. Shahak was born in the Warsaw ghetto and was a survivor of Belsen who settled in Israel after WWII. Playing an increasing role in Israel as a humanist and rights activist, he published Jewish History, Jewish Religion – the Weight of Three Thousand Years in 1994 with a foreward from Gore Vidal. The book was reissued in 1997 and in 2002 and 2008 after Shahak's unexpected death in June 2001, shortly before 9-11.
In Jewish History, Jewish Relgion, Shahak asks whether, as described in the book promotion, "the secular state of Israel has been shaped by religious orthodoxies of an invidious and potentially lethal nature. Drawing on the Talmud and rabbinical laws, Shahak argues that the roots of Jewish chauvinism and religious fanaticism must be understood before it is too late."
The challenge before us is whether we can maintain the rule of law as a society – whether domestically in our individual countries as well as globally. If anything stands in the way of doing that it is the privilege nurtured by numerous cultures and societies to compromise the sovereignty of others. Consequently the history and questions Shahak raises are of the utmost importance to our present age.
I was once at an investment conference in London listening to a speaker discuss the US national security risks and their impact on investment.
He quoted a former FBI director saying that Israel posed the single greatest risk to US security. That risk is now significantly greater given what appears to be the growing commitment to the Ziocons by the current US [Trump] administration.
Ever notice that in the United States the immediate result of Presidential impeachments is a significant increase in money disappearing and the drums of war?
Someone is trying to start WW III.
Reading Shahak will inform your thinking on this topic and what we might do to prevent it. In my opinion, step one is to outlaw dual passport citizens from holding positions in the US Congress or Administration. Step two, until we do, all dual passport citizens should be recused from discussions or votes that benefit the country of their other passport(s).
As to the responsible diaspora in Beverly Hills and on Wall Street, my question is why the children of the Southern States should die so that you can own and control the private equity on the Silk Road? Seems like a bad trade to me.
Israel Shahak is this week's Hero of the Week – a brave and brilliant man.
ISRAEL SHAHAK
"In the last 40 years the number of non-Jews killed by Jews is by far greater than the number of the Jews killed by non-Jews. The extent of the persecution and discrimination against non-Jews inflicted by the "Jewish state" with the support of organized diaspora Jews is also enormously greater than the suffering inflicted on Jews by regimes hostile to them. Although the struggle against antisemitism (and of all other forms of racism) should never cease, the struggle against Jewish chauvinism and exclusivism, which must include a critique of classical Judaism, is now of equal or greater importance." ~ Israel ShahakOriginally appeared at: Darkmoon
---
Share to TwitterShare to RedditShare to VkontakteShare to MessengerShare to TelegramShare to WhatsAppShare to EmailMORE:History
Jewish Activist Reveals How Jews Use Worldwide Network Of 'Sayanim' To Silence Their Critics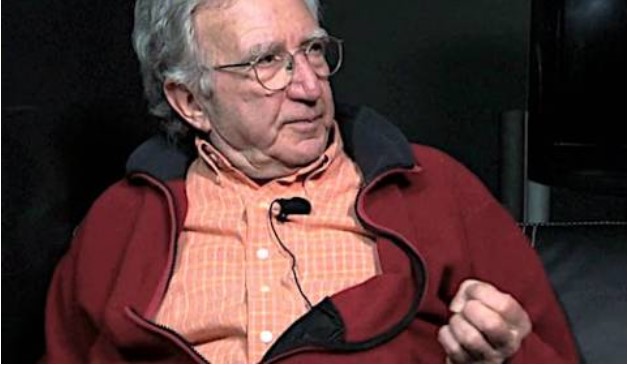 Jacob Cohen, an anti-Zionist Moroccan-French Jew, explained in the following interview how world Jewry uses a network of tens of thousands of highly placed Jews — or sayanim –around the world to help promote the Jewish agenda while silencing anyone who opposes it:
The sayanim are tens of thousands of people — Jews, Zionists — who are members probably of the B'nai B'rith, for instance. B'nai B'rith is the jewish masonry who occupy high levels in all the societies. I mean, you can imagine five thousand sayanim in New York only in the business area. Five thousand sayanim in Los Angeles in the production area, in the artistic area. And in France, in London, you can imagine a thousand sayanim in the medias.

And they receive orders from the Mossad, from a department in the Mossad called the War Department. They work for the Mossad. It means that all these people who work normally. The work in a bank. They work political. They are publishers.

But when the Mossad calls them and tells them, 'Look, I need information. For instance, I need all the sayanim, all over the world, say that this person — for instance, the Secretary General of the United Nations — has said something antisemitic.' And you see all over the world — in Europe, in New York — the medias….When I discovered that, I understood. It's like when you turn the light on, you know?

Because suddenly you open a newspaper, you listen to the radio, you hear a politician, everybody says, 'The Secretary of the United Nations said something antisemitic.' And the poor guy….why? Because the Mossad gave the order to do that.

And I can say for instance Gilad Shallit, you know, the Israeli soldier kidnapped by Hamas. In 24 hours, his name was known all over the world. I mean, even if it was an American general who was kidnapped, his name would never have been mentioned. Gilad Shallit, in 24 hours celebrated in the universe. And this is the work of the sayanim.

Of course, Jews bristle at the idea that there is any kind of worldwide "Jewish conspiracy", but that's exactly what Jacob Cohen here is describing.
Jews would like us to just see this "hidden hand" as Jews helping out other Jews "in need".
It reveals why it is absolutely essential to Jewish Power that they exercise a stranglehold on all major media and social networks.
They literally have an army of sayanim monitoring the internet 24/7 that is ready to attack anyone, especially politicians and public figures, who says anything remotely unflattering to Jews and Israel.
And they are working feverishly to enact new laws that make 'antisemitism' a prosecutable 'hate crime' that will land you in prison facing the death penalty.
If you follow the Jewish news outlets, they literally all carry the same stories about 'antisemitism' regardless of how trivial, like a high school teacher in rural New York who said something complimentary about Hitler.
Abe Foxman, the 'former' head of the Anti-Defamation League, a Jewish supremacist organization with deep ties to the Mossad, once claimed the the "Holocaust" allegedly started with an antisemitic statement that went unchallenged — that a comment about Jews set the whole thing in motion.
Of course, the Holocaust never happened, but it's essential for the Jewish supremacists to pretend that it did so as to keep their legions of critics at bay — Jews themselves have admitted it's part of a trick to silence their critics.Originally appeared at: Christians For Truth

Jewish merchant Levy Andrew Levy providing blankets laced with smallpox
Hold On, DeSean: Jews Owned & Sold Black Slaves in Philadelphia!
"And speaking of Hitler, Jewish merchant Levy Andrew Levy was part of a massive trading operation based in western Pennsylvania. It was Levy who participated in the extermination plot against the Indians by providing British General Jeffrey Amherst with blankets laced with smallpox. The disease killed millions of Indigenous human beings across America. Levy's receipt for the blankets was published in a book by Rabbi Harold Sharfman."
Britain First movement wants solidarity with Jews.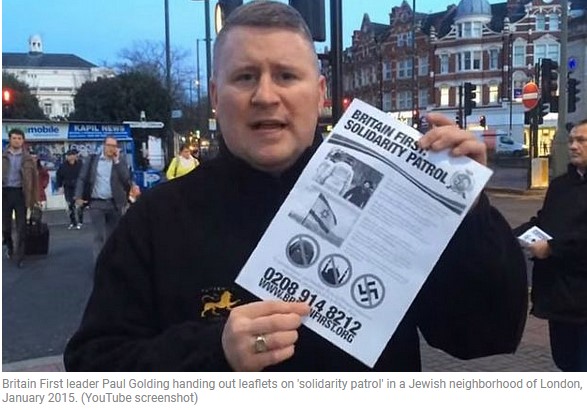 Paul Golding above picture is Jewish ?.
https://www.timesofisrael.com/british-jews-say-no-thanks-to-nationalist-groups-support/Britain First leader Paul Golding said in an interview with The Times of Israel that his party merely wants to support the Jewish community in the face of "a sustained attack by Islamization."British Jews say 'no thanks' to nationalist group's support
Reina Rose I'm Jewish and I strongly support Britain First and will until I have factual reason not to trust their stated position. Jews have to stop clinging to the old politics. Times are changing. I cannot even fathom the stupidity of Jews who defend Islam. Western nations are being colonized by Islam.
James SunderlandI'm a Jew and I strongly support them if they really do have no problems with Jews.
The Jewish community has been a part of the England for close to a thousand years.
Muslims and the rest? Not so much. Joshua AdesYou see guys?
These are thoughts of the far right groups in Europe. I'm a Jew from Israel and I also would strongly support them if I could be sure that they don't hate Jews but unfortunately many of them are
Israeli Historian Discovers '6 Million' Holocaust Figure Was Invented at Zionist Conference In 1944
Israeli Historian Discovers '6 Million' Holocaust Figure Was Invented at Zionist Conference In 1944
Eric StrikerApr 30, 2020 | 600 words 12,969MORE:Current Events 20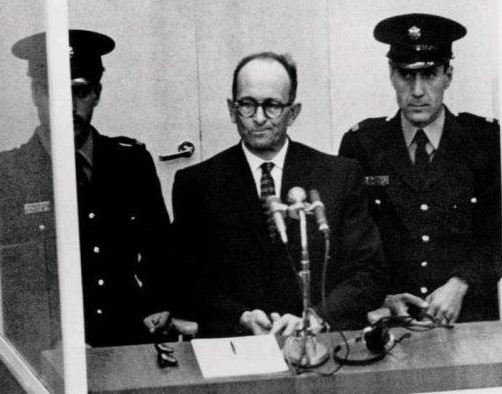 Boston University's director of the Elie Wiesel archive, Bar-Ilan University's Institute of Holocaust Research historian Joel Rappel has discovered the origin of the infamous "6,000,000" number: a 1944 meeting of Zionist pioneering organizations in what is now known as the state of Israel.
For years, supporters of the Holocaust narrative have held that the number first appeared at the Nuremberg trials using highly discredited testimony by Auschwitz commandant Rudolf Hoss. The 6,000,000 figure was again repeated by Adolf Eichmann, who was kidnapped by the Mossad and forced to participate in an internationally televised 1962 show trial in Israel.
According to documents in the Central Zionist Archive, the first mention of the 6 million claim was at a meeting of high ranking Zionist political figures in Palestine on January 19th, 1944 — more than a year before the war in Europe ended and a census could be taken, and a year before the Red Army entered Auschwitz.
Rappel names Eliezer Unger, a Polish-Jew who helped lead the Hashomer Hadati religious Zionist youth organization, as the major figure in developing the count of Jews killed by the Nazis. Unger claimed to have escaped from his Polish ghetto through Eastern Europe. After arriving in Palestine, he stated his intention "to shock the entire world, all of humanity and our brothers the Children of Israel in particular." Unger had no evidence for what he was saying, but he did not believe Rabbi Stephen Wise's assertions in the international media in 1943 of 2 million Jews being killed was making enough of an impact.
After Unger met with the Jewish groups and got them all on the same page, Haaretz published a small article a few days later that for the first time put the 6 million figure on the record, preceding German military leaders tortured into making confessions after the war. It doesn't appear that Unger mentioned anything about homicidal gas chambers.
The Haaretz article ends the revelation by quoting Eichmann's chief prosecutor Gideon Hausner, who on the 6 million number stated: "In the consciousness of the nation the number 6 million has become sanctified. It's not so simple to prove that. We did not use this number in any official document, but it became sanctified." In other words, it's a lie.
After decades of killing, imprisoning, firebombing and bankrupting Holocaust revisionists, it seems that the Jewish community is now being forced to recalibrate their narrative and give more and more ground. That they are now beginning to concede that the "6 million" is nothing more than Zionist propaganda is a major blow to the myth.
Alternative-Right or Alt-Right
The Jewish Origins of the Alternative-Right
Anti-Semitism
Anti-Semitism is an artificial construct created to silence critics of the Jews, Malaysian Prime Minister Mahathir Mohamad said.
Anyone who hates the Jewish people is Anti-Semitic. In reality, however, many New World Order/Globalists who are members of the Jewish organization are Zionists and have no regard for the Jewish community. They use their organizations as a smokescreen to push their ideas and agendas, and call any person who exposes or disagrees with their agendas anti-Semitic.
Israel minister, " We always use the anti-Semitism trick or bring up the Holocaust." Shulamit Alui shows how the Zionist lobby does not represent all Jews or Israel.
Anti-Semitism is just a way to stop criticism of Jewish criminality.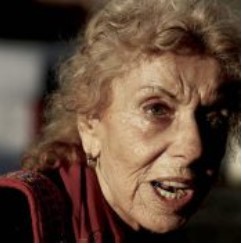 Flashback: Israeli Politician Admits Jews Invoke The Holocaust and Antisemitism to Silence Critics
"Antisemitic, its a trick we always use"
Learn to like true Jews.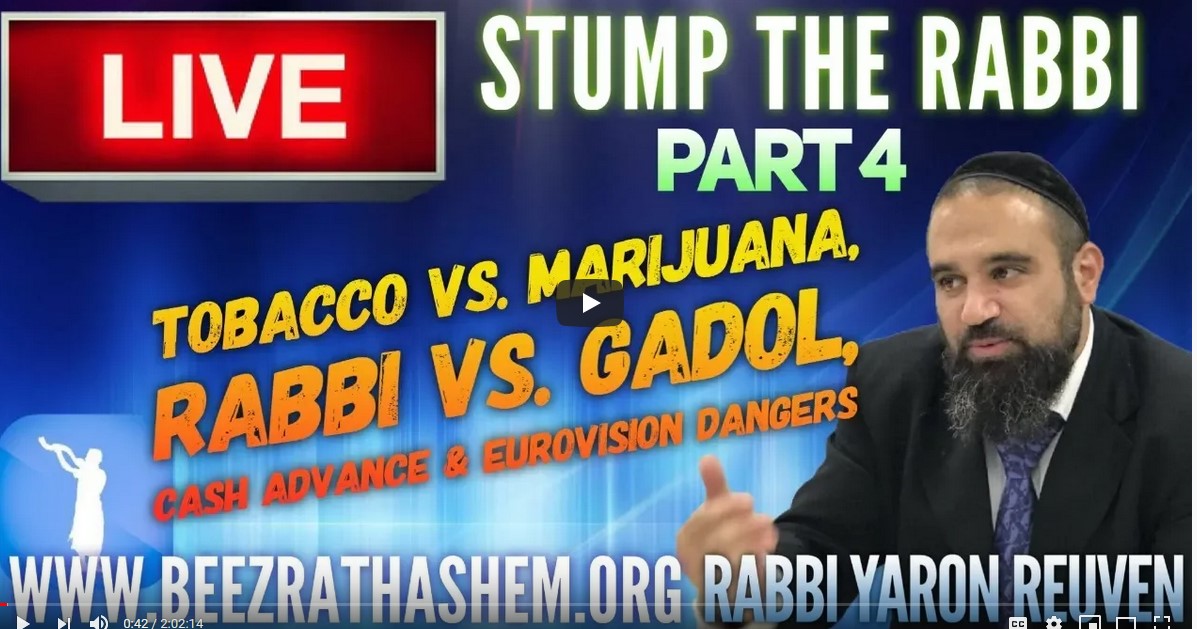 STUMP THE RABBI (4) Tobacco vs. Marijuana, Rabbi vs. Gadol, Cash Advance & Eurovision Dangers
Hebrew people are the ones who started Christianity
Kenny Kamel says
I am from a Jewish family and now am an Orthodox Catholic Christian. I have an idea in my mind that the Hebrew people are the ones who converted to Christianity, see Saint Paul's comment about being a "True Hebrew among Hebrews," while the Jews were the ones to rejected Jesus Christ the Messiah. Jesus was born of Mary who was betrothed to Joseph, both earthly parents were of Hebrew/Jewish origin which is why Jesus has been identified as such during his Incarnate Life.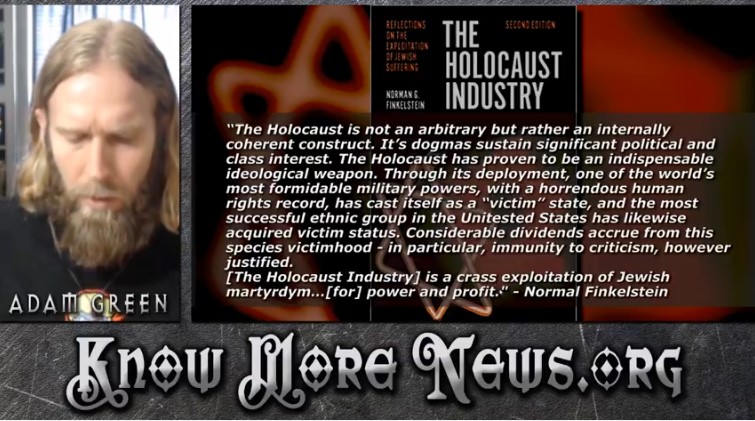 The Burnt Offering Atonement Ritual, Mystical 6 Million, 1948, & 2/3rds Refined Through the Fire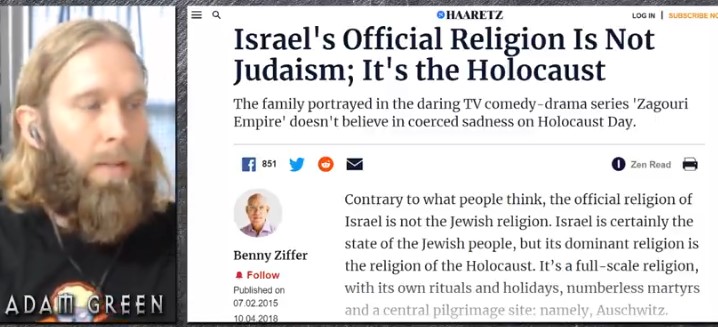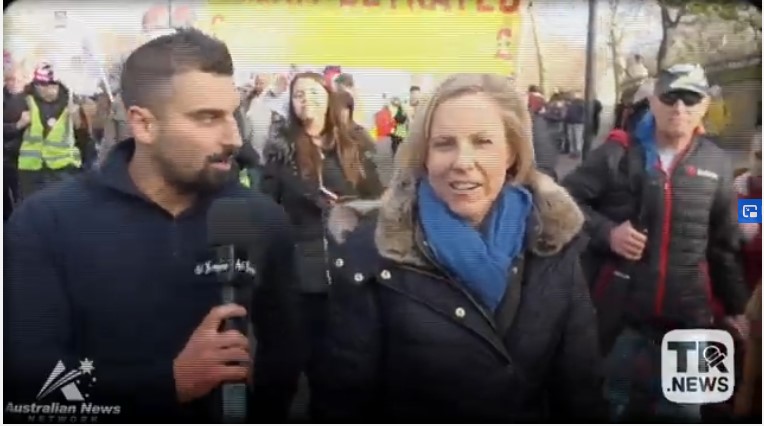 The mainstream media are the ENEMY of the people
February 8, 2019 By CFT Team 18 Comments
Eric Zemmour, an Algerian Jew and political journalist in France, has come out with a serious critique of the unrestricted Third World invasion, …
Continue Reading about French Jew Eric Zemmour Blames Third World Invasion on 'Christian Universalism' →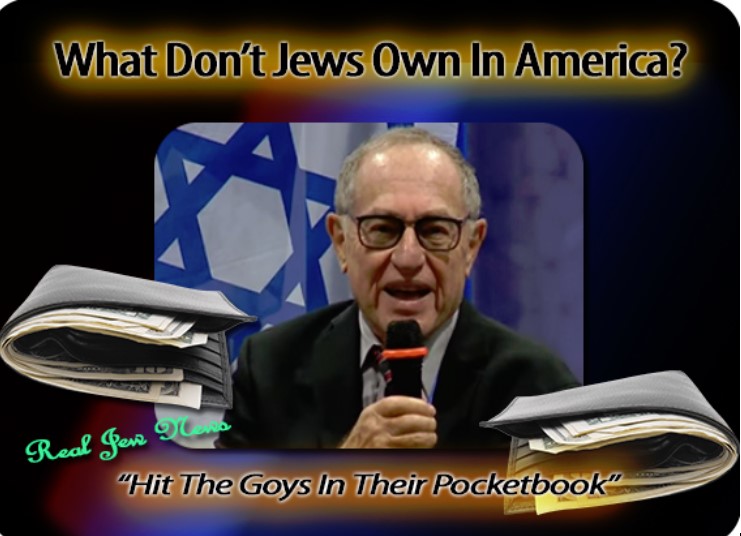 America In Decline Articles, Jewification Of America ArticlesWhat DON'T Jews Own In America?
By Brother Nathanael KapnerJune 11, 2017 ©
___________________________________
WHAT DON'T JEWS OWN in America? Perhaps a few bars and grills. That's about it.
But BIG, INFLUENTIAL BUSINESSES like PayPal (Schulman), Facebook (Zuckerberg), and Google (Brin/Page) – are owned by Jews.
Same with media: CBS (Sumner Redstone/b. Murray Rothstein), NBC (Brian Roberts), ABC (Robert Iger), CNN (Vivi Nevo) – are owned by Jews.
Wherever you look, whether its Wall Street (Goldman Sachs), Brewing Companies (Ken Grossman), Real Estate (Stephen L Green) (Automotive (Norman Braman), Hedge Funds (Paul Singer), Casinos (Sheldon Adelson), Tech Giants (Larry Ellison) – JEWS own it.
Speaking of Goldman Sachs, colleges are beholden to its Jewish agenda vis-a-vis its Grants Program, including Gary Cohn's funding the "Cohn Jewish Student Center" at Kent State.
Jewish patronage of academia is a well-known 'philanthropic' (READ: control) endeavor.
Besides owning DC, Jewish Wall Street underwrites the stocks of defense contractors, which means more wars for the Jews.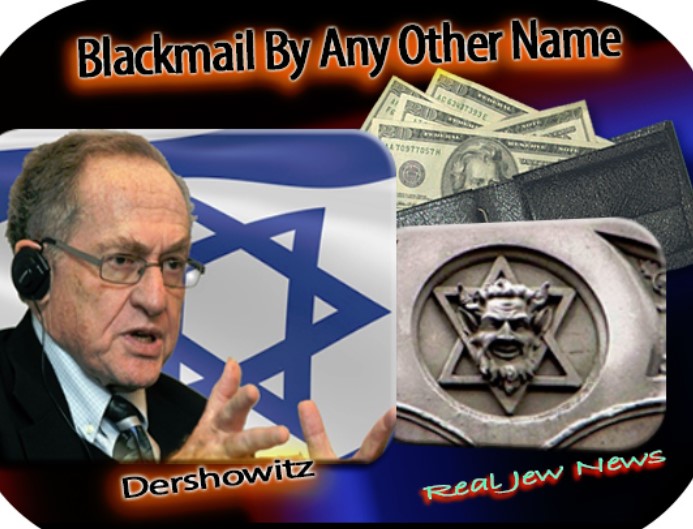 MANY FEAR USING the "Jew word" but instead use generic phrases, like Alex Jones using "globalists;" Paul Craig Roberts, "presstitutes;" and Gerald Celente, "elites."
But Jews themselves BRAG about their power and influence. (Jews don't fear Goys like Goys fear Jews.)
Alan Dershowitz, for instance, recently told an audience at Young Israel Synagogue in New York that "Jewish power" is to be lauded, not denied.
"Don't ever, ever, be embarrassed about using Jewish power," Dershowitz urged.
"We have to hit them in the pocketbook," he exhorted when vilifying institutions critical of Israel's policies. (Blackmail by any other name would smell the same.)
Hitting pocketbooks is easy for Jews. They OWN everything, except for a few bars and grills.
Yours truly was 'hit' by PayPiss which banned me recently. (Schulman owns it.)
But I don't cave to Christ-killing Jews.
___________________________________
Support The Brother Nathanael Foundation!
Br Nathanael Fnd Is Tax Exempt/EIN 27-2983459
Or Send Your Contribution To:
The Brother Nathanael Foundation, PO Box 547, Priest River ID 83856
E-mail: brothernathanaelfoundation@yahoo.com

Robert Weissberg, Jewish & Black Relation…
Prof. Robert Weissberg, Jewish. The Relationship Between Jewish and Black People …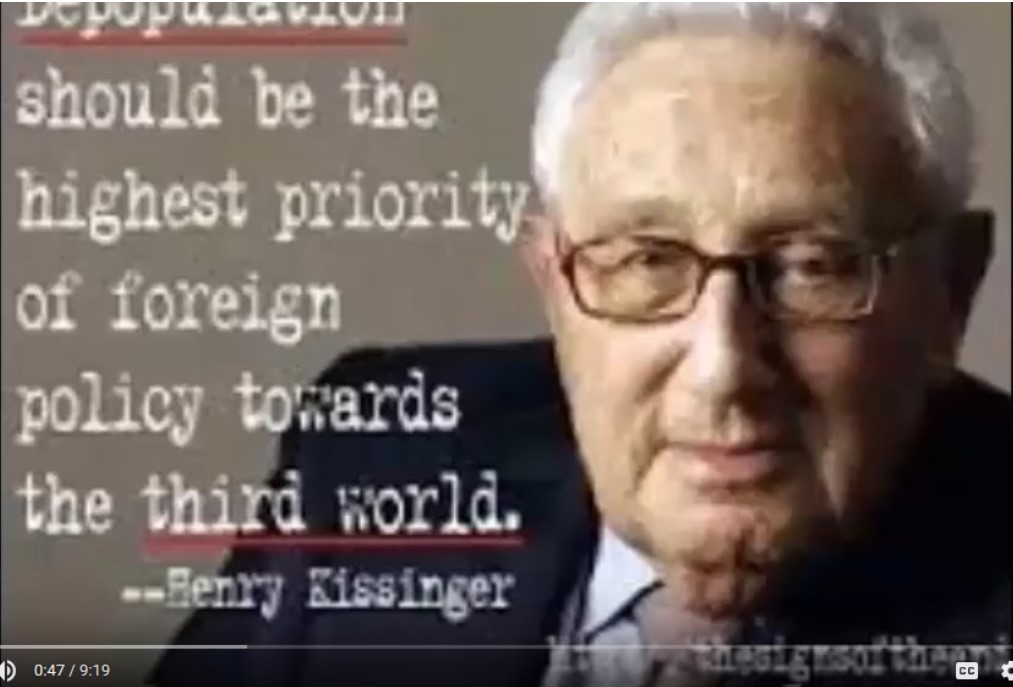 'Jews Selling Blacks' Book Stirs Reparationd Movement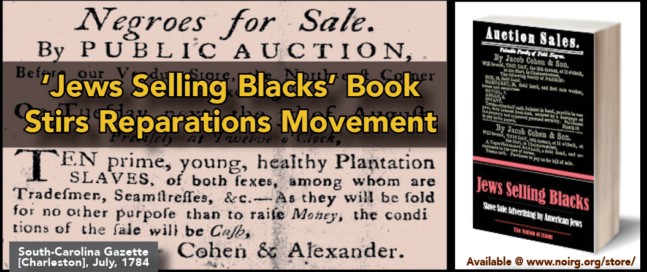 'Jews Selling Blacks' Book Stirs Reparations Movement
Nation of Islam Research Group
It was inevitable that the Black Reparations debate would ultimately shine a spotlight on those who profited the most from the 500-year destruction of Black civilization. The selective banning by Amazon of the Nation of Islam's The Secret Relationship Between Blacks and Jews book series was a clear indication of how skittish Jews have become about their exposure as major beneficiaries of the trans-Atlantic slave trade. And even as Jewish leaders move to cut off campus access to strong Black voices of Reparations, their own Jewish scholars continue to supply damning evidence of the Jewish role in Black slavery.
Dr. Harold Brackman wrote, "Jews were about twice as likely to be slave owners as the average white Southerner." Rabbi Dr. Marc Lee Raphael, the longtime editor of the most prestigious of Jewish historical journals, the Publications of the American Jewish Historical Society, wrote of the slave trade that "in all the American colonies, whether French, British, or Dutch, Jewish merchants frequently dominated." Jewish Encyclopedia: "[T]he cotton-plantations in many parts of the South were wholly in the hands of the Jews…" Dr. Michael R. Cohen wrote in his 2017 book Cotton Capitalists, that "Jews clustered in the cotton industry, and…became deeply enmeshed in the nation's—and perhaps the world's—most important industry." A soon to be released book by Arizona State University professor Stanley Mirvis will confirm that Jamaican Jews were slave owners and dealers in alarming numbers.
U.S. Officially Acknowledges Armenian Genocide – But Ignores The Jewish Young Turks Who Orchestrated It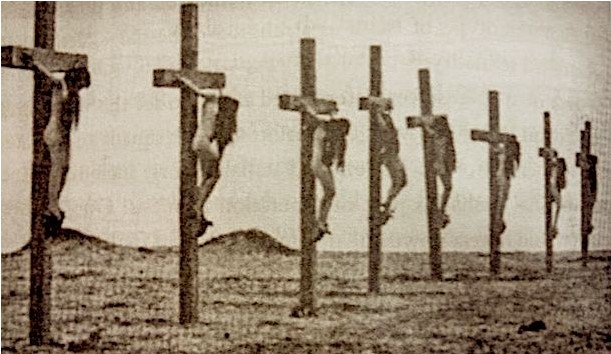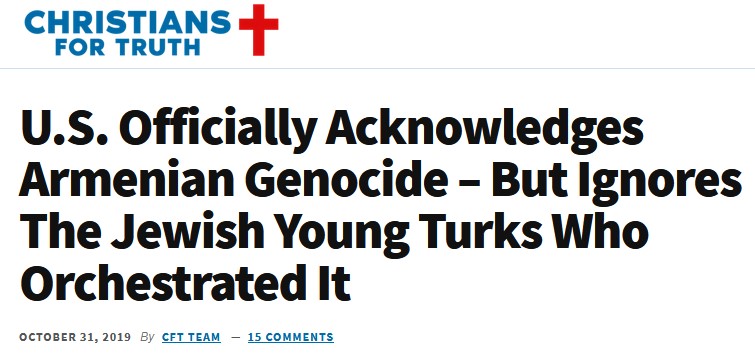 https://christiansfortruth.com/u-s-officially-acknowledges-armenian-genocide-but-not-the-jewish-hidden-hand-that-orchestrated-it/ U.S. Officially Acknowledges Armenian Genocide – But Ignores The Jewish Young Turks Who Orchestrated It
U.S. Officially Acknowledges Armenian Genocide – But Ignores The Jewish Young Turks Who Orchestrated It
You can read The Jewish Genocide of Armenian Christians by the jewish writer Christopher Jon Bjerknes in our free online Book Library.
Jews who actively campaign against Chabad-Lubavitch is not a true Jewish organization.
Jews Against Chabad Organization
The information is taken from a Jewish website with permission by true Jews who actively campaign against Chabad-Lubavitch. They state that Chabad-Lubavitch is not a true Jewish organization but are in fact false Jews, whose leadership engages in criminal activities. The Chabad Mafia website gives the reader insight into the cult-like tendencies of the Chabad-Lubavitch movement and has a list of links and categories.
Chabad-Lubavitch is a Hasidic movement in Orthodox Judaism and is one of the world's largest and best-known Jewish organizations. Chabad maintains institutions in over 1000 cities around the world. By 2010, there were an estimated 3,600 Chabad institutions worldwide across 70 countries, providing outreach and educational activities for Jews through Jewish community centers, synagogues, schools, and camps. The movement has over 200,000 adherents and up to one million Jews attend Chabad services at least once a year.
Israeli Soldiers Against Persecuting Innocent People
Israeli Soldiers Against Persecuting Innocent…
We sometimes hear bad things about the Israeli army, but it is worth remembering there are many fine soldiers who are against the persecution of Palestinians, and they set an example for all of us to follow worldwide when they created an organization called "Breaking the Silence".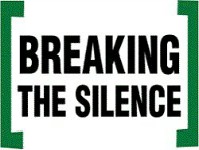 Breaking the Silence
Facebook | Twitter | Youtube | Purchase the Book
This website is highly recommended and has lots of information including video testimonies from former soldiers, who are against provoking violence such as destroying Palestinian houses in incursions, destroying property, making life hard for working Palestinian people, and throwing away owners car keys, shooting holes in Palestinian water tanks, looting homes, removing Palestinians from their homes, sometimes destroying the buildings.
Milo (Jewish faith) said Jews Control Media and Banking
Media Ownership: The Illusion of Choice. Update 3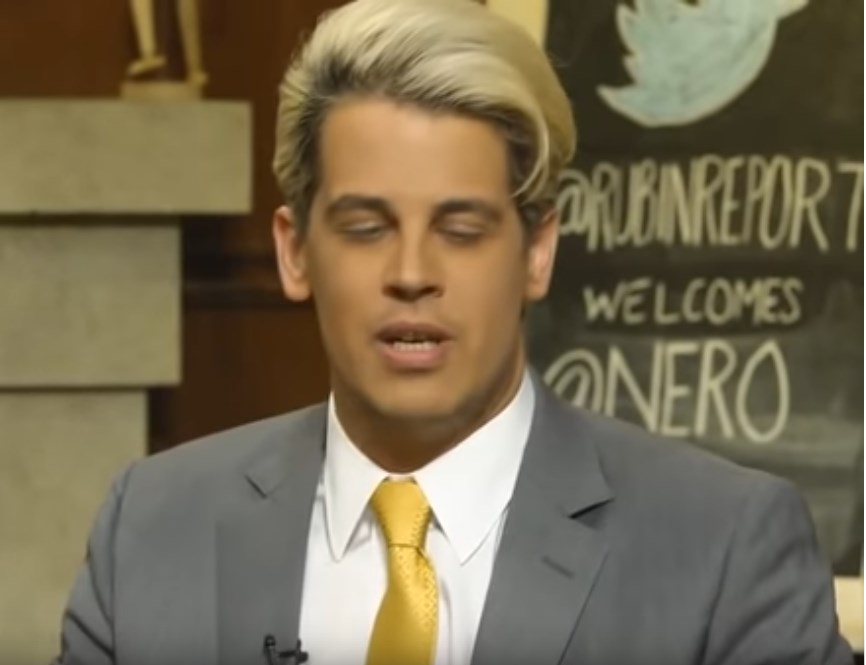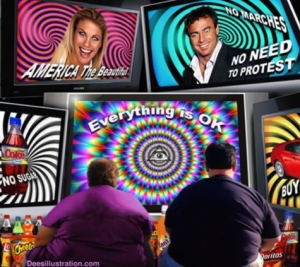 Milo Yiannopoulos (Jewish faith) fights Against the Globalists.
Milo Yiannopoulos on the anti-Semitism of the #altright – "They're right about all that stuff"
" TEXT: Most of the generation Trump, the alt-right people, the people who are like me, they're not anti-Semites. They don't care about Jews. They might have some assumptions about Jews, they might have some prejudices about Jews. Like the Jews run everything—well we do. That the Jews run all the banks—well, we do. That the Jews run the media—well, we do!"
Milo Explains Why You're All Wrong About Antisemitism on the Internet
Israeli Operatives are Leading ISIS in the Middle East.
'ISIS' Run by Jewish Zionist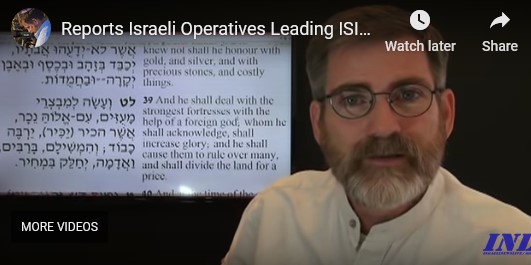 Reports Israeli Operatives Leading ISIS in Mosul
Steven Ben-Denoon of Israeli News Live proclaims that top ISIS agents are Israel MOSSAD.
It is a shame to receive such news that Israeli Operatives are Leading ISIS in Mosul. This report comes after the fact that INL had once before reported from sources in the Israeli Military that had first shared this information with us.
Simon Elliot, who is no doubt Israeli MOSSAD, leads ISIS; with the alias Abu Bakr al-Baghdadi.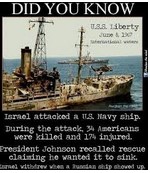 The Day Israel Attacked America
"We must get up and call the Zionists what they are: Nazi criminals," Meyer said.
Since Torah Jews believe that the state of Israel is illegitimate in the eyes of Elohim, we should not support them either.
Dr. Hajo Meyer, Auschwitz survivor, said:
"If we want to stay really human beings, we must get up and call the Zionists what they are: Nazi criminals," Meyer said. The hate of the Jews by the Germans "was less deeply rooted than the hate of the Palestinians by the Israeli Jews," he observed. "The brainwashing of the Jewish Israeli populations is going on for over sixty years. They cannot see a Palestinian as a human being."
"My message for the Palestinians is that they should not give up their fight," he replied. "If they give up, they might lose their self-esteem with the ongoing humiliations by the Israeli Nazis. Fight with human means. It is justified to show to the Israeli Zionists that you are a force to reckon with. Fight with stones, with weapons. Yes, also with weapons. If you don't fight, you lose your self-esteem and will not be respected by the Israelis."
"If we Western democratic societies don't support the Palestinians in their fight, we must feel ashamed if the Palestinians are annihilated. The US and the European Union must show their teeth," he added.
Source: https://electronicintifada.net/blogs/adri-nieuwhof/last-interview-auschwitz-survivor-urged-palestinians-not-give-their-fight
Christians Should Not Support The … justice4poland.com Most of the sources from the link below are from Jewish people. Christians Should Not Support The Zionist State Of Israel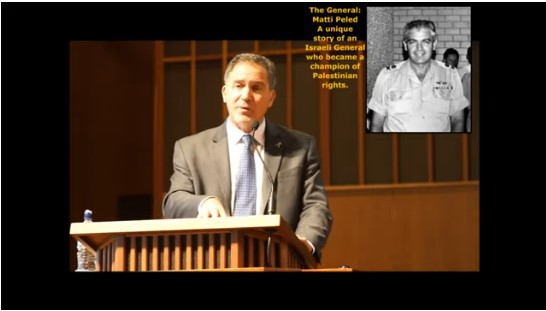 Miko Peled: Beyond Zionism, Part 1 "Miko Peled is an Israeli writer and activist and the author of "The General's Son: Journey of an Israeli in Palestine." He is the son of the late Israeli general Mattityahu Peled. Miko has taught karate to Palestinian youth in refugee camps. He spoke at Seeds of Hope and Justice for Palestinians and Israelis: What is required of US?, a FOSNA conference held April 4-5, 2014, in Portland, Oregon." Zionists collaborated with anti-Semitic regimes, including Hitler's.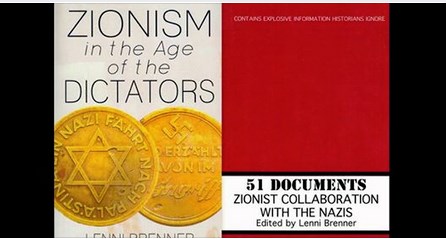 Zionist Collaboration With The Nazis By Lenni Brenner
Lenni Brenner (Jewish born 1937) is an American Trotskyist writer. In the 1960s, Brenner was a prominent civil rights activist and a prominent opponent of the Vietnam War. From Wikipedia, the free encyclopedia
MainPage
http://www.rense.com
51 Documents – ZionistCollaboration With The Nazis

51 Documents – Zionist
Collaboration With The NazisBy Lenni Brenner
4-6-3
In 1983, Croom Helm Ltd. published my 1st book, Zionism in the Age of the Dictators. American writers don't expect favorable reviews from the London Times, but editorialist Edward Mortimer declared that "Brenner is able to cite numerous cases where Zionists collaborated with anti-Semitic regimes, including Hitler's."Still less could a Trotskyist dream of a review from Izvestia, the Soviet government gazette, but they hailed it. "During the world war, Brenner points out, Zionism showed its real meaning: for the sake of its ambitions, it sacrificed the blood of millions of Jews."Louis Rapoport, a failed Berkeley radical, denounced the book in the Jerusalem Post as "leftist babble." Nevertheless, he conceded, there were "very real charges that will continue to haunt" Zionism "until they are dealt with honestly."
Clive Palmer (Jewish) Political System In Australian Is Totally Corrupt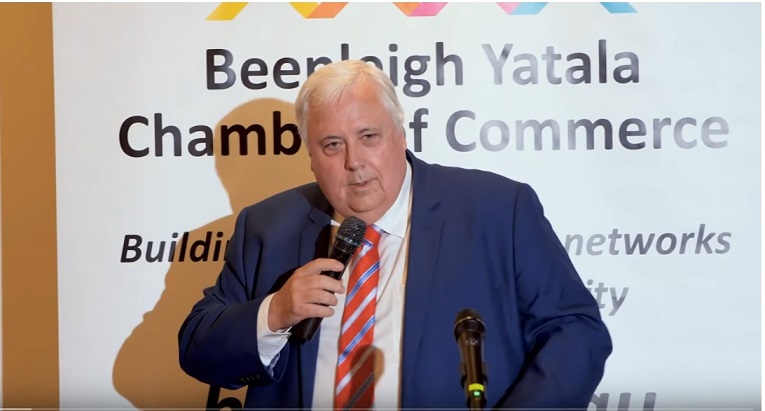 Clive Palmer is the leader of the Australian first Party. Clive says that he is worth 3 thousand million dollars
Clive Palmer " Listen to my speech at Beenleigh where I talk about the issues for Australia, and the practical solutions to Make Australia Great."
Clive disects electricity prices, paris agreement & climate change and impacts on our economy
Everybody should listen to Clive Parmer speech where he talks about the following:
Clive talks about why the Australian Electrify cost is so high.
No free speech allowed on mainstream media in Australia, the globalist has total control what information given to the public.
Rupert Murdoch Media Empire has too much control of mainstream news and is put together in the United States before it's given to the Australian public.
The mainstream media news promotes that political party's members hate each other, but truth is that many liberals and Labour are good mates behind the scenes.
The political system in Australian is totally corrupt and there is no democratic system.
The Australian political elections are rigged and political parties know who going to win before the election.
Australia is a totalitarian state with rigged election and total globalist control of main stream media.
Clive Palmer talked about the electrical structure in Australia needed a major overhaul. Members of liberal and labour parties had advisers come from oversea to advice them. The advisers said they could over haul the electrical system and they would give a loan of 45 billion dollars at 10% interest. All the state governments agreed with the deal. This is why Australian electivity cost is arising so high that makes Australia industry less completive against other countries. The Australian Government could obtain a loan at 2% interest and instead of paying 10%. The deal was made because the lobbies made money and big donations given to Liberal and Labour parties.
Comment.
If the Australian Government fully controlled the Australian Federal Bank they could have paid the total cost at no expense to the Australian people.
Clive Palmer supports the non white immigration into Australia.
Clive Palmer said "If you are communist in your 20's you do not have a heart and if you are communist in your 40's you do not have a brain.
The Entire Cash Advance Industry Is Comprised Mainly Of Jews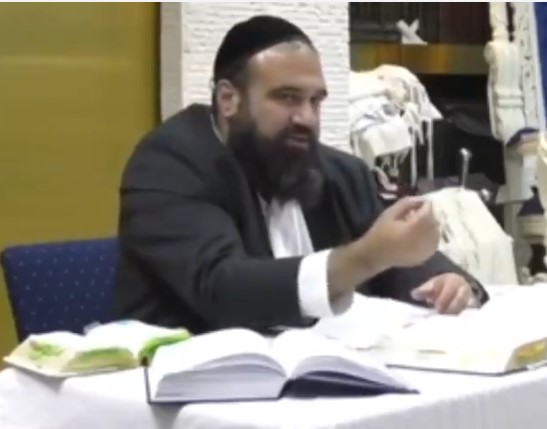 Rabbi: "The Entire Cash Advance Industry Is Comprised Mainly of Jews"Kronb6 Edited.
The game is being exposed. All of these "organizations" created by Jews to include the NAACP!!! Yes black people you did not create this (organization) Jews did. And HUD!!!! Black people didn't create HUD!!! Jews.Kronb6 Edited.
Not All jews are bad.
Research Chabad-lubavitch centers in your area. These are Jewish learning centers that brain wash young Jewish children. Turning them into Sociopaths.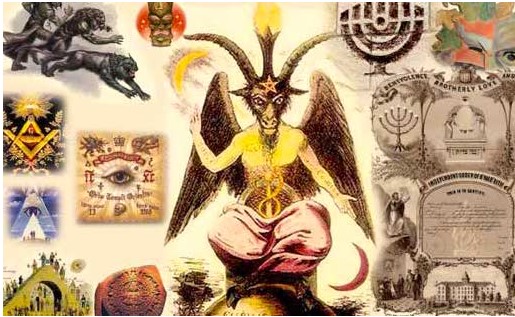 Jewish Freemasons Admit Israel's Palestinian Genocide Causes Antisemitism Toward Jews in France
Flanders says
"Masonic lodges are established all over the world to help us achieve our independence. Those pigs, the non-Jewish Masons, will never understand the final objects of Masonry." – Theodor Herzel, Founder of Modern Zionism, 1897
A New Zealand site has an interesting way of viewing the Christchurch flag attack, and links that to NZ Freemasons and jew Sayanims.
Chesterton says
What a scam: the ADL, which is an offshoot of the judeo-masonic B'nai B'rith, claims that Jews do nothing to create antisemitism, and yet the Masonic Lodge in France admits that the behavior of Jews in Israel causes antisemitism in France. Somebody didn't get the memo….
NWO JEWS AND THEIR HATRED OF CHRISTIAN SERBIA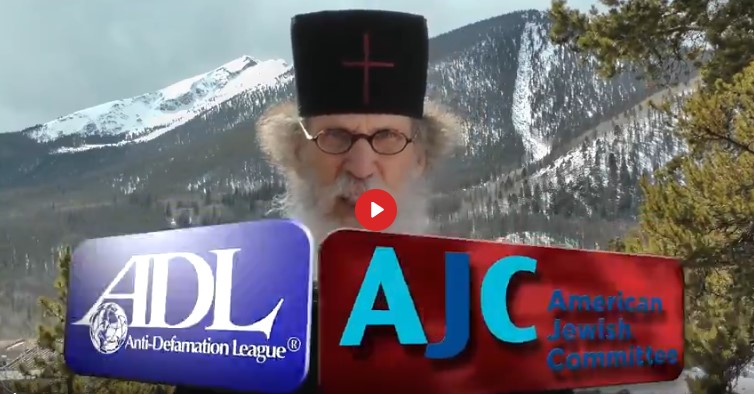 Brother Nathanael. Former Jew.
04-01-2013 – Why Jews Push Gay Marriage
Or Send Your Contribution To:
Brother Nathanael Kapner; PO Box 547; Priest River ID 83856
E-mail: bronathanael@yahoo.comNWO JEWS AND THEIR HATRED OF CHRISTIAN SERBIA
The Trilateral Commission, The Council on Foreign Relations, and The Bilderberg Group, all have a lot in common – Jewish membership. These 3 Groups also share a hatred of nations that oppose their "multiculturalism" which translates into "mult-religions" with no monolithic opposition against them. Serbia is an Orthodox Christian nation. The Jews want to destroy the Orthodox Christian nation of Serbia because it stands in their way of multi-cultural globalization where no culture, that is, religion, dominates.
Here are the Christian-hating Jews — all interconnected:
* Dianne Feinstein, Senator; Trilateral Commission
* Madelaine Albright (Miriam Korbel); Trilateral Commission, Council on Foreign Relations
* Richard C. Holbrooke (Richard Moos); Trilateral Commission, Council on Foreign Relations, Bilderberg Group
* Henry Kissinger; Trilateral Commission, Bilderberg Group
* Alan Greenspan; Trilateral Commission, Council on Foreign Relations
* Stanley Fischer, Chief Economist IMF, Chairman Bank of Israel; Bilderberg Group, Council on Foreign Relations
* Paul Wolfowitz, Neocon; Bilderberg Group
* Richarad Perle, Neocon; Bilderberg Group
* Nadine Strossen, Executive Director, ACLU; Council on Foreign Relations
* Mortimer Zuckerman, Chairman U.S. News and World Report; Trilateral Commission, Bilderberg Group
* Stephen Friedman, Co-Chairman Goldman Sachs & Co; Trilateral Commission
* Robert E. Rubin, Director Citigroup Inc; Council on Foreign Relations
* Peter R. Kann, CEO of Wall Street Journal; Trilateral Commission
* Katharine Graham, President Newsweek: Council on Foreign Relations
* Richard N. Haass; President, Council on Foreign Relations
* Martin S. Feldstein, President, National Bureau of Economic Research, Inc; Trilateral Commission, Council on Foreign Relations, Bilderberg Group
The Russian Presitent Vladimir Putin.
Vladimir Putin
From Wikipedia, the free encyclopedia
"Vladimir Vladimirovich Putin was born on 7 October 1952 in Leningrad, Russian SFSR, Soviet Union (now Saint Petersburg),[20][21] the youngest of three children of Vladimir Spiridonovich Putin (1911–1999) and Maria Ivanovna Putina (née Shelomova; 1911–1998). Vladimir Spiridonovich's father was a cook to Vladimir Lenin.[22] Putin's birth was preceded by the deaths of two brothers, Viktor and Albert, born in the mid-1930s. Albert died in infancy and Viktor died of diphtheria during the Siege of Leningrad in World War II.[23] Putin's mother was a factory worker and his father was a conscript in the Soviet Navy, serving in the submarine fleet in the early 1930s. Early in World War II, his father served in the destruction battalion of the NKVD.[24][25][26] Later, he was transferred to the regular army and was severely wounded in 1942.[27] Putin's maternal grandmother was killed by the German occupiers of Tver region in 1941, and his maternal uncles disappeared at the war front.[28]"
Jewish roots of Russian president Vladimir Putin.PUTIN HAS BANNED ROTHSCHILD AND HIS NEW WORLD ORDER BANKING CARTEL FAMILY FROM ENTERING RUSSIAN TERRITORY (from 2016)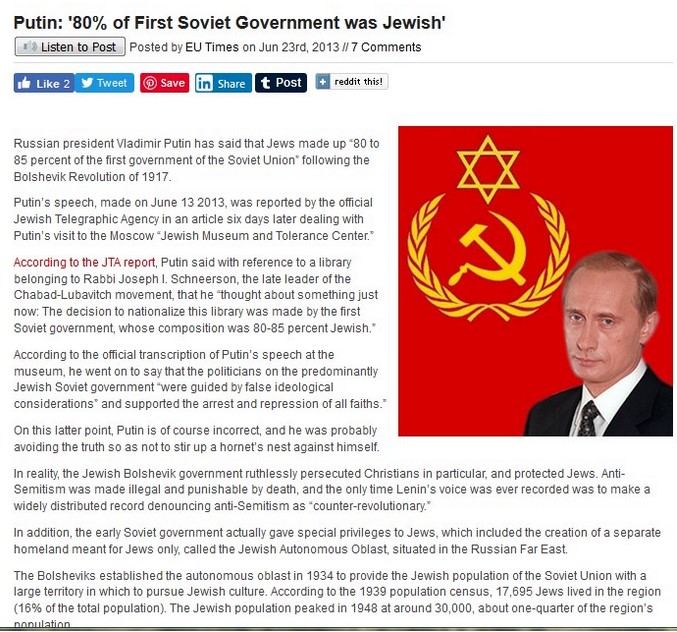 Socialism/Communism was created by Jews.LouisMarschalko "The World Co •
I think you underestimate that fact that Communism was created by Judaism.
"Some call it Marxism – I call it Judaism."
Rabbi Stephen S. Wise, in the American Bulletin of May 15, 1935
"The revolution in Russia is a Jewish revolution"
The Maccabean (New York), Nov. 1905, p, 250
"Jewry is the mother of Marxism."
Le Droit de Vivre, May 12, 1936
"Judaism is Marxism, communism"
Harry Waton, A Program for the Jews and an Answer to All Anti-Semites (New York: Committee for the Preservation of the Jews, 1939), p. 64
"The communist soul is the soul of Judaism."
Harry Waton, A Program for the Jews and an Answer to All Anti-Semites (New York: Committee for the Preservation of the Jews, 1939), p. 143
"We Jews cannot be called upon to denounce Communism."
The American Hebrew (New York), February 3, 1939, p. 11
"The picture which the Soviet Union presents today is one that should bring rejoicing to world Jewry."
The Youngstown Jewish Times, Sept. 18, 1936, page 51
"It would be absurd to deny the intensity of the Jewish participation in the Russian revolutionary movement."
Leon Dennen, in The Menorah Journal (New York) July-September 1932, p. 106
"That achievement – the Russian-Jewish revolution – destined to figure in history as the overshadowing result of World War, was largely the outcome of Jewish thinking, of Jewish discontent, of Jewish effort to reconstruct."
The American Hebrew, September 10, 1920
"The Bolshevik Government of Russia is the key-stone of the arch of the proof of the Jewish conspiracy for radicalism and world-domination."
William Hard, The Great Jewish Conspiracy (New York: American Jewish Book Company, 1920), p. 31
"The Jewish elements provide the driving forces for communism"
Dr. Oscar Levy, in George Pitt-Rivers, The World Significance of the Russian Revolution (Oxford, 1920), p. ix
"The Jews [have been] furnishing for the Bolsheviks the majority of their leaders"
The Jewish World (London), April 16, 1919, p. 11
"Russian Jews have taken a prominent part in the Bolshevist movement"
The American Hebrew (New York), November 18, 1927, p. 20

The Jewish Monopoly on Opium Still Fuels Chinese Resentment Today
20 jan. 2012 – The Jewish Monopoly on Opium Still Fuels Chinese Resentment Today … Survey of Jardine, Matheson & Company's Operations, 1842-1895.Jews and OpiumBy:Mubashir, Canada
Date: Friday, 20 January 2012, 4:01 pm
Salam Friends,
Just wanted to share the following by Adam Israel Shamir (a former Jew now converted to Catholocism) which is a real eye opener.
It reveals some shocking facts and figures about how a trading group, used the British (willing partners) to destroy a nation by opium. After reading material like this, one cannot help wondering why Allah is so critical of these kind of Jews.
The Religion of Bernie Sanders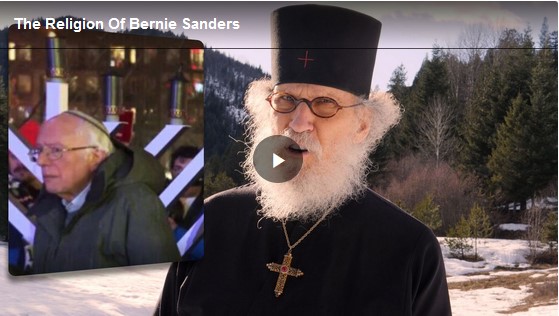 The Religion Of Bernie Sanders
Please help by making a donation to help whites against the blockade.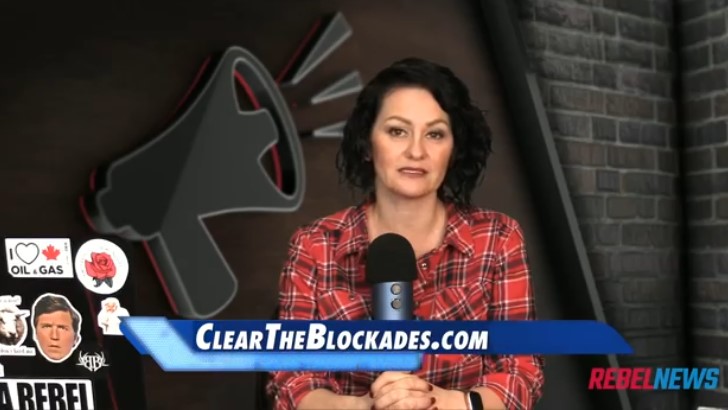 Would you please help by making a donation to help whites against the blockade.
Maclean's called Alberta's blockade buster a racist, so we're helping him sue! Will you support hi..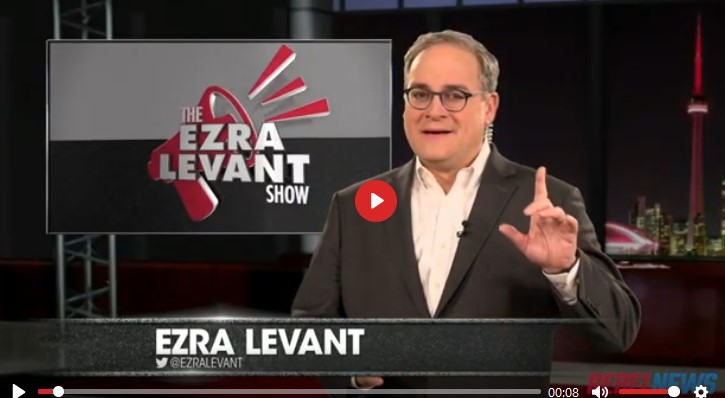 Police, Trudeau ignore train derailments, violent protesters | Ezra LevantEZRA LEVANT is Jewish and fights against the leftwing.
Remember a few weeks ago when some masked eco-terrorists blocked a railroad near Edmonton?
Police just stood there and did nothing to remove it. So a handful of peaceful Good Samaritans simply drove up with a big truck and carted away the garbage that was blocking the railroad.
It was wonderful — normal, law-abiding Albertans peacefully solving a problem that all the politicians and police wouldn't.
But not to Maclean's magazine. They published a crazy rant about racist white supremacist vigilantes — and illustrated it with a picture of one of those Good Samaritans, Chase Chomey.
Go to https://www.RebelNews.com for more great Rebel content.
Unlike almost all of our mainstream media competitors, Rebel News doesn't receive any government funding. We rely on our generous audience to help keep us reporting. Please consider supporting Rebel News by making a donation, purchasing a Rebel News Plus subscription, or any of the other methods below:
►Support our independent journalism – https://www.rebelnews.com/donate
Tundra Bear. When law enforcement refuses to enforce the law that they dutifully bound to uphold, it is the responsibility and obligation of the citizenry to enforce such laws and deem those who refuse null and void of their duties.
Vaporize. Thanks for aiding in his lawsuit. Every white Canadian needs to start suing these media organizations for their libellous smears.
Isn't it strange how whites are always under attack, while other groups can never be criticized?
MemyselfI. You need to organize a Legal group/fund with lawyers, like Judicial Watch or the ADL to sue these Marxist.. Turn the tables on them.
Jews are brainwashed from 3 YEARS OLD to be afraid of every one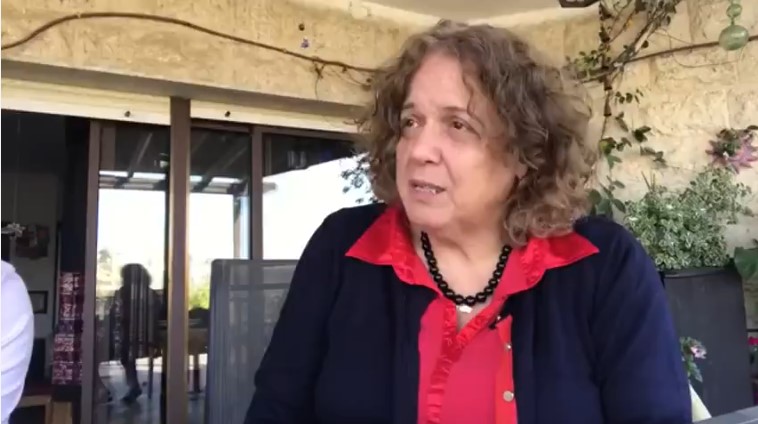 Israeli Professor Nurit Peled-Elhanan (racism, child abuse etc) running rampant in Israel
Very informative discussion (deleted from jewtube), which explains a lot about the psychotic behaviours of 98% of the jews in Israel.
Jewish soldiers encouraged to kill women & babies !
Jews are brainwashed from 3 YEARS OLD to be afraid of ever…ProtestantDonald J. CFR • a year ago • edited
We actually owe a tremendous debt of gratitude to the very few Jews who have broken ranks to courageously tell us the truth about the "Jewish Conspiracy Myth" as you call it, because IT IS REAL. It is thanks to courageous Jews like Henry Makow, Brother Nathanael, Rabbi Nuchem Rosenberg and others that humanity is waking up. Also thanks to ex-Zionists like Elizabeth Dilling, who was so horrified by her translation of the Jewish Talmud that she wrote "The Plot Against Christianity".
-"Was Hitler an Illuminati Agent?" and "Zionists Set Their Sights on Patagonia" on the Henry Makow website
– "Satan at the Wailing Wall" by Brother Nathanael
– "The Child Rape Assembly Line" interview with Rabbi Nuchem Rosenberg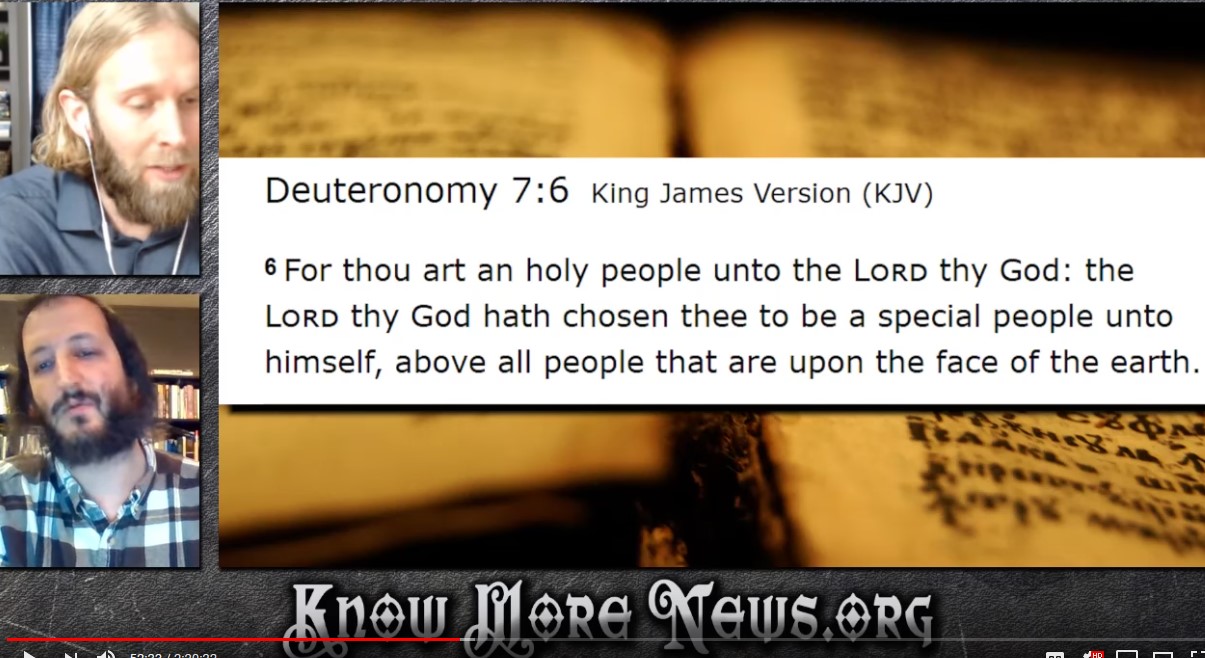 Know More News LIVE feat. Doooovid
Dooovid was much less shifty this time, than I remember last time, but at the end of the day he still believes that God is going to have the Jews be the rulers and the rest of humanity will have to abide by the noahide laws… this is plain and simple supremacism, JEWISH Supremacism. This argument that the noahide laws are moral and harmless is complete bs, as they are the self proclaimed judge, jury, and executioner of what is and is not breaking them, not to mention there is no outside debate as to what and why these "laws" should be moral. Western society has spend 1000s of years debating its laws with every interested party to figure out what is moral and why, there is no such process in Judaism, they have their private debates and then seek to impose their conclusions on the rest of humanity.
Even with his over reliance on his religious beliefs, he should be a role model for other Jews as a way to be honest and have factual based conversations about reality and not try to sweep under the rug the horrible things some Jews have done and continue to do. I follow many different groups of people, and some are "Anti-Semetic" but it is a direct result of being called such when they raise concerns, kind of like well if they are going to call me one anyways screw it might as well run with it. Where as if most Jews were like dovid and were honest about this stuff and could discuss it honestly without resulting to slander most of the people that become "anti-Semitic" (which is only a rational reaction to the situation) would not. So overall, Thanks for coming on dovid and having truthful debate and acknowledging the world as it is without trying to sugar coat the Jewish influence/involvement and smearing any legitimate criticism with baseless allegations like so many of your brethren.
The Impact of Zionist Influence in the U.S.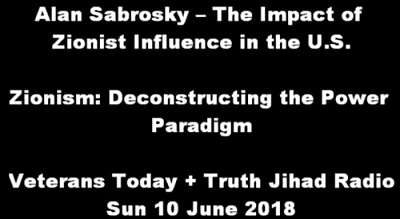 Alan Sabrosky is Jewish.
Alan Sabrosky: Israel writing US laws, Zionist lobby now has total control
Alan Sabrosky – The Impact of Zionist Influence in the U.S. 1:07:05 – 2:01:30(YouTube) Alan Sabrosky examines the process by which Zionists acting on behalf of Israel have gained significant control of the United States and its government. Starting gradually in the 1950s, Zionist Jews now hold a commanding influence in such sectors as finance, business, media (online and offline), the academy, the arts, and most obviously, politics. Through funding and other tactics, they effectively control both houses of Congress, leverage the Executive branch, and exert strong influence in nearly two dozen state governments. Regardless of what one thinks of 9/11, neocons (overwhelmingly "Israel Firster" Zionist Jews) are the driving force behind the 9/11 Wars. Without their hidden hand, the wars against Iraq, Libya, and Syria would not have happened, nor the hostilities with Iran and Russia. Incessant charges of "antisemitism" and "Holocaust denial" coercively keep Jews and non-Jews alike from questioning or challenging the dominant narratives. https://www.veteranstoday.com/2018/06…
The reason anti-zionists have no traction is that the rothschilds don't invest enough in them, just enough to control any opposition,but not enough to make them a credible threat. The psychopaths are very well networked and resourced – that's what we are fighting. We have numbers on our side but not the money and leverage for media, political, economic, legal control.
INTERVIEW with ALAN SABROSKY U.S. Marine From MISSISIPI(Part 1Of 2)
DR ALAN SABROSKY – BRENDON O'CONNELL with Tom Lacovara-Stewart on Resurrect the Republic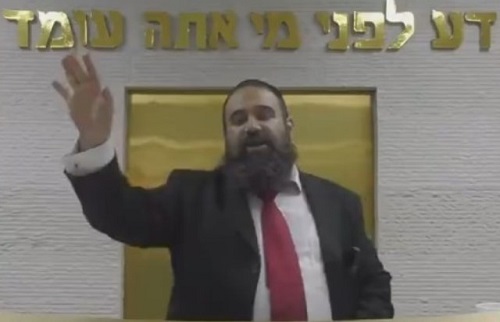 Source: https://youtu.be/CoGWWiGyhdc (go to 1 hour and 15 minutes)
He talks about Hitler removing Jewish bankers because they were damaging the German Economy and Hitler removed interest rates on loans for the German people.
Soul of a Jew, soul of a gentile: Two views
The following article from The Nation of Islam
/New-book-blacks-picked-cotton-for-jewish-wealth/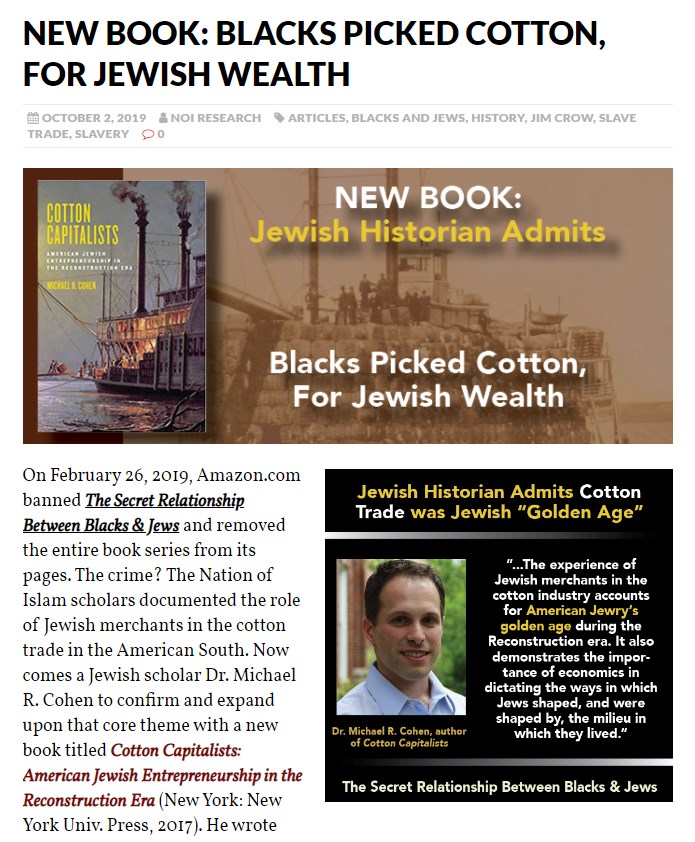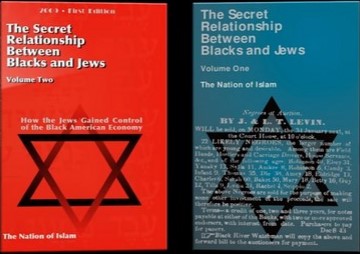 World Orders Review: Secret Relationship Between Blacks & Jews (Jewish Role In Enslaving Africans)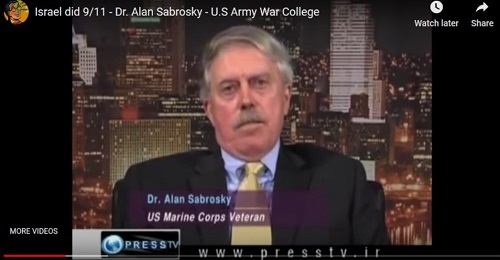 Israel did 9/11 – Dr. Alan Sabrosky – U.S Army War College
Who Was Really Behind the 9-11 Attacks?
Dr. Alan Sabrosky (Jewish) U.S. Marine and a former Director at the U.S. Army War College points his finger with certainty at Israeli and American Zionists for planning and executing the 9/11 crimes. Only Israel benefitted. He calls for the culprits to be treated like the traitors they are.
I don't care what anyone says dr. Sabrosky is an honorable man he may be Jewish but so what he is an honorable Jew and he puts America first God bless this wonderful man!
Bin Laden did an interview with a Pakistani reporter just weeks after 9/11 and denied everything. Google 'global research bin laden denies 9/11'. And he's doing it on Iranian tv because western media is bought and paid for. Patriotism has nothing to do with blindly following your governments edicts. You're either clueless on purpose or a troll.
Zionists are behind 9/11, US media, ADL, SPLC, DHS, TSA, FEMA camps, fusion spy centers, NDAA, NSA, militarization of US law enforcement, spy drones over America, gun control/confiscation and all other draconian laws passed against Americans. Until we remove all Zionist dual Israeli citizens holding high positions in US govt, their supporters, AIPAC, Rothschilds Federal Re$erve counterfeiters, their extortion army the IR$, America will never recover to become the Republic it once was.
Dr. Andrew Bostom Jewish Professor.
Dr. Andrew BostomProfessor of Family Medicine at Brown University, has written an in-depth essay demonstrating how the jewish watchdog Anti-Defamation League is intentionally misleading the public by creating a false impression that so-called "White supremacists" are far more of a danger to Jews than Muslim or Leftist extremists
Why Are So Many Jews Denying the Holocaust?
July 19, 2019 By CFT Team
The Holocaust is a tricky issue that many Christans are afraid to discuss, let alone even question. Despite this, Holocaust skepticism is on the rise …
You can read The Jewish Genocide of Armenian Christians by the jewish writer Christopher Jon Bjerknes, in our free online Book Library.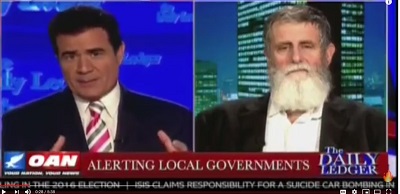 Rabbi Shifren On Racist Chicano Park – The Daily Ledger
Graham Ledger of One American News interviews Rabbi Nachum Shifren about La Raza and the fascist aspects of Chicano Park in San Diego, California. Chicano-ism and La Raza have roots that go back to certain fascist groups in Mexico, which were allied with the Nazis. It has a similar racialist concept as Nazism, though it is modified to fit the Hispanic mestizo race. In spite of their fascist roots, they are aligned with Marxist/Communists in the US.
Ironically Vague 1 year agoThe La Raza is just a typical hate group, no different than the Ku Klux Klan, or Black Panther Party. They have never oppressed anyone. Everyone should already know that every action provokes a reaction of the same force.
We The People Rising 1 year ago
He exposed the facts of racist La Raza!
Former Deputy Secretary Of State Steve Pieczenik Claims Jeffrey Epstein Part Of Long-Standing Mossad Operation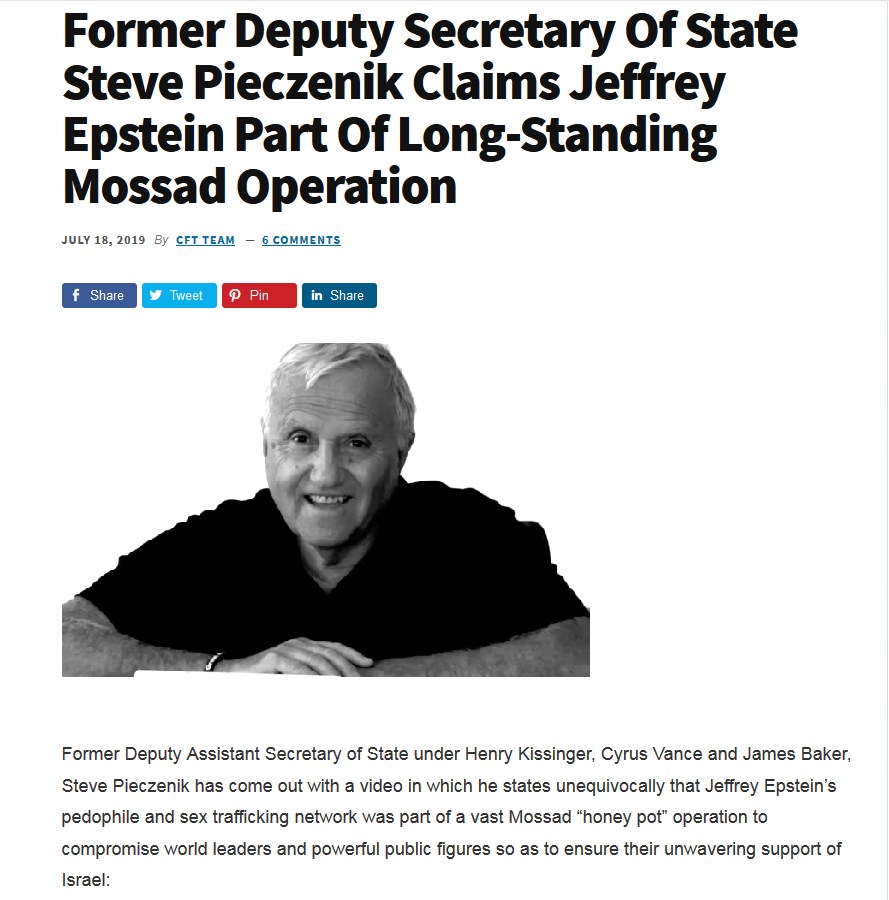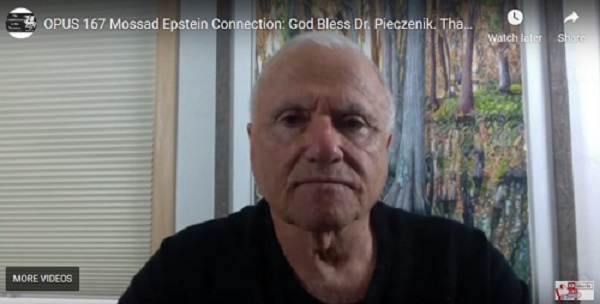 Steve Pieczenik is Jewish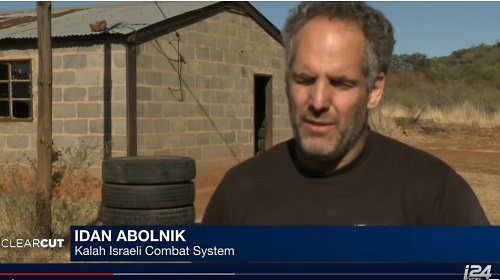 CLEARCUT | A former Israel special forces commando uses his anti-terrorism skills to train white South African farmers to defend themselves against violent gangs – and turn the tables on their attackers. Paul Tilsley discusses his report with Michelle Makori.
Israeli Commando Trains White South African Farmers in Self-Defense
L C 9 months ago"Robberies"…I don't think you have your facts straight good sir. In 90% of these cases, nothing was stolen. It's pure murder.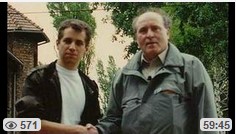 David Cole European Jew on the left giving his point of view about the Jewish Holocaust.
https://www.bitchute.com David Cole Asks Important Questions In Auschwitz
A Jewish man visited Auschwitz and asked very important questions, he also pointed out important issues with the work camp that contradict the official narrative.
David Cole in Auschwitz: The Video of the Century.
The First Holocaust: The Surprising Origin of the Six-Million Figure
WOW MUST SEE Auschwitz the true story by David Cole in Auschwitz ! FULL DOCUMENTARY
David Cole – The Truth Behind The Gates Of Auschwitz 1 of 2
David Cole: A Jew Exposing the Holocaust
David Cole: Jews need "Jew hater
Less than a million Jews killed in the Holocaust – Yosef Mizrachi
The Times of Israel
NY rabbi: 'Not even 1 million' Jews killed in Holocaust
Yosef Mizrachi claims high assimilation rates inflated estimates; 'he doesn't know what he's talking about,' historian says
By Raoul Wootliff 31 December 2015, 12:17 pm 82
A controversial ultra-Orthodox rabbi based in New York has said that fewer that one million Jews were killed in the Holocaust, claiming most of those counted among the usually cited figure of six million were not Jewish according to rabbinical law.
In a video posted online, Rabbi Yosef Mizrachi can be seen saying that high assimilation rates in pre-war Europe and broad Nazi definitions have exaggerated the numbers of Jews recorded as killed by the Nazis during the Holocaust. At least five million of the six million were "total goyim," Mizrachi told the crowd, adopting a Hebrew word for non-Jews that many consider pejorative.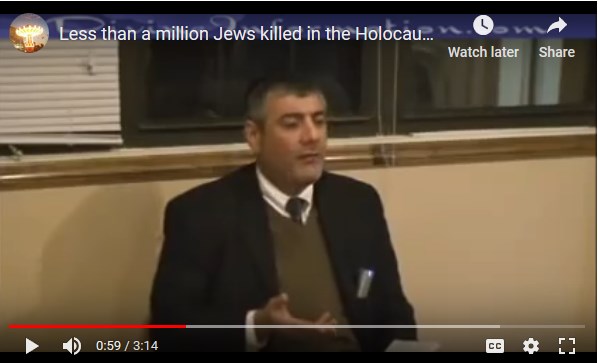 NY rabbi: 'Not even 1 million' Jews killed in Holocaust
A controversial ultra-Orthodox rabbi based in New York has said that fewer that one million Jews were killed in the Holocaust, claiming most of those counted among the usually cited figure of six million were not Jewish according to rabbinical law.
In a video posted online, Rabbi Yosef Mizrachi can be seen saying that high assimilation rates in pre-war Europe and broad Nazi definitions have exaggerated the numbers of Jews recorded as killed by the Nazis during the Holocaust. At least five million of the six million were "total goyim," Mizrachi told the crowd, adopting a Hebrew word for non-Jews that many consider pejorative.
"The truth, I am telling you, is that not even one million Jews were murdered," Mizrachi said, trashing accepted historical accounts. "A lot of non-Jews were meshed into the count, but in truth, how many Jews really were killed?"
Get The Times of Israel's Daily Edition by email and never miss our top stories Free Sign Up
Originally from Israel, Mizrachi moved to the United States in his twenties and received rabbinic ordination there. In the past decade he has been teaching at the Ohr Yeshiva in Monsey, New York, and producing kiruv or Jewish outreach, videos.
According to his website, DivineInformation.com, Mizrachi "has spoken in over 5,000 lectures worldwide as well participated in many weekend seminars, radio shows and other Hebrew and English events in which he enriched the knowledge and awareness of Judaism among thousands of Jews who once were lacking Jewish awareness whatsoever."
In the video, one of thousands on his YouTube page — which has amassed over a million views — Mizrachi says it is "very simple" to explain his estimates for the actual number of Jewish victims in the Holocaust.
"If you look at the percent of assimilation that there was in Europe, which already reached 80 percent, it's reasonable to assume that 80 percent of the 6 million were not-Jews," Mizrachi said.
"If your grandfather from your father's side was Jewish, and the rest were non-Jews, [you went] to the gas chambers. They also put in the wives of Jews that were entirely non Jewish. If she hid him, or they were hidden by non-Jews, if they caught them, they killed them also," he said in an apparent reference to the Nazis' definition of Jewishness, which sufficed with a single Jewish grandparent.
While historians differ on the exact number of Jews killed at the hands of the Nazis, the most commonly cited figure for the total number has been six million with near-universal agreement among Holocaust scholars. According to British historian Martin Gilbert, the total number of victims is just under six million—around 78% of the 7.3 million Jews in Nazi-occupied Europe at the time.ENd
Atlantic Magazine Admits Jewish Role in Slave Trade
March 12, 2018 NOI Research Articles, Blacks and Jews, History 0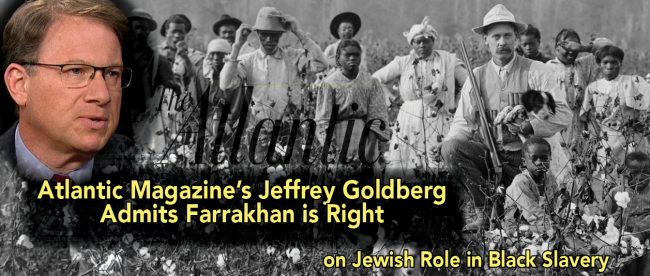 Atlantic Magazine's Jeffrey Goldberg
Admits Farrakhan is Right on Jewish Role in Black Slavery
The Atlantic Magazine's Jewish editor Jeffrey Goldberg has posted an article that details the Jewish role in Black slavery. He confirms that Minister Louis Farrakhan is correct in the assertion that Jews "frequently dominated" the slave trade. The article by John-Paul Pagano was posted on The Atlantic website and contains the following reference material: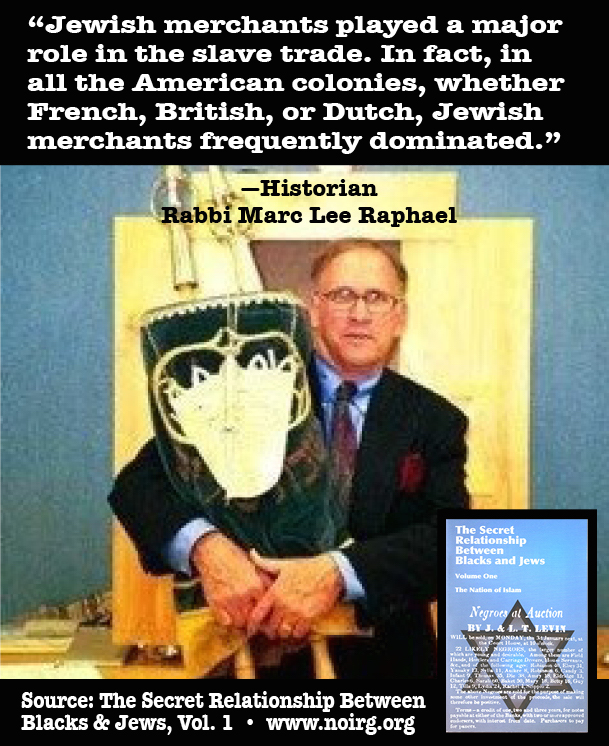 "…. During slavery, Jews were slave masters, slave traders, merchants, peddlers, and state[s]men. In general, Jews were everything in the Old South except abolitionists…"
Goldberg once Interviewed Min. @LouisFarrakhan for FOUR hours, leaving their meeting "fighting himself over how impressed he was." Apparently, he was so impressed that he finally had to acknowledge that Minister Farrakhan was RIGHT about the Jewish role in Black oppression. See below:
---
The Atlantic article says this about
Jews and Black Slavery:
"Black and Jewish race relations within America were a microcosm of the greater Black-White race problem beginning in the Colonial Period. The initial Jewish contact with Blacks was an extension of the Dutch Slave Trade in which the Dutch tried desperately to eliminate "Jews and Jobbers" from the Slave Trade. Jewish history in America shows that Jews played an active role in the institution of slavery. Almost from the beginning there were Jewish slaveholders in New Amsterdam [New York]. Rhode Island history shows that Aaron Lopez and Jacob Rivera, refugees from the Spanish Inquisition, were well-known slave traders of colonial Newport. For the most part Jews in the North adopted the prevailing patterns of the people in the North. When slavery died out in the North so did Jewish participation in the institution.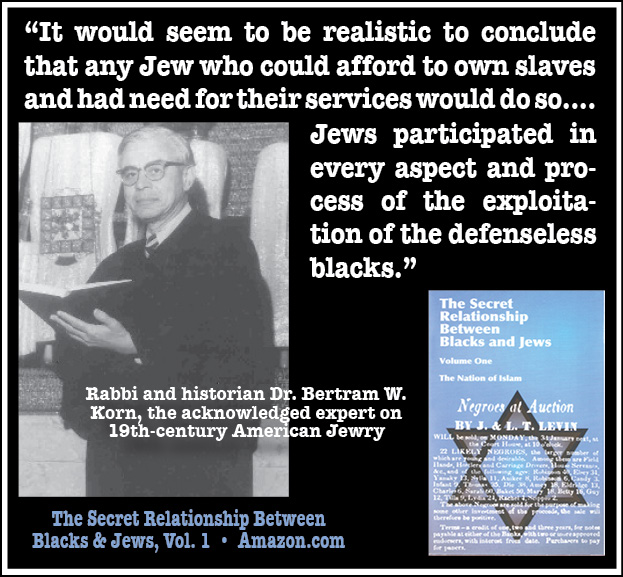 "As a group, Jews did not adopt a position toward slavery in the manner which Quakers made their position clear. When the abolition movement surfaced the Jewish community remained aloof and took no concerted stand on the issue.
"The majority of Black and Jewish contacts in Colonial America was in the southern Colonies, especially South Carolina and Georgia….Jews, as a result, were quite prominent in this colony [South Carolina] as well as Georgia. This fact did not cause Jews to treat Blacks any better than other colonial Whites. As historians Bertram Korn and Jacob R. Marcus indicated, the Jewish treatment toward Blacks did not differ from their fellow white Gentiles.
"The presence of the southern Jews complemented the system of slavery; their mercantilistic interest made slavery a more effective labor system. While most Jews were not to be found on plantations, their activities made the plantation a self-sufficient unit. What was not produced on the plantation was delivered by Jewish merchants. The southern Jew had as much, if not more, to gain by maintaining the system of slavery as any other white segment within the South. During the Civil War Jews defended the system which insured them acceptance and success in the South. Neither the Civil War nor Reconstruction changed the southern Jews' perception of Blacks as an animal to be used and exploited.
"The belief that Jews were superior to Blacks was not alien to Jewish circles. An article in a Jewish newspaper in 1863 illustrated that some Jews had a strong leaning in the direction of white supremacy:
'We know not how to speak in the same breath of the Negro and the Israelite. The very names have startling opposite sounds—one representing all that is debased and inferior in the hopeless barbarity and heathenism of six thousand years; the other, the days when Jehovah conferred on our fathers the glorious equality which led the Eternal to converse with them and allow them to enjoy the communion of angels. Thus the abandoned fanatics insult the choice of God himself in endeavoring to reverse the inferiority which He stamped on the African to make him compeer even in bondage of His chosen people. There is no parallel between such races…The judicious in all the earth agree that to proclaim the African equal to the surrounding races would be a farce which would lead the civilized conservatives of the world to denounce this outrage.'
"The above blunt opinion reflected Jewish sentiment about Blacks after slavery ended.
"In the New South Jews were deeply ingrained in the southern system. Historian John S. Ezell stated:
'Probably in no other region of the United States have Jews been so integrated with the general population or subject to less discrimination. Most came into the South after a period of assimilation in the North. They were welcomed because of their business connection which fitted in well with the philosophy of the New South as they quickly occupied an impartial position in the retail dry-good business.'
"Often in the New South, success of Jewish merchants depended upon winning Black trade. Jewish merchants appeared more courteous…than fellow white merchants. Blacks were often the victims of sales pressure when Jews refused to accept no-sale for an answer. …. 'Jewing Down'…. The Jewish merchant received his desired price and the naïve Black went away with the over-priced goods."
[end of excerpt from The Atlantic]
—From "Historical Impressions of Black-Jewish Relations prior to World War II," in Strangers & Neighbors: Relations between Blacks & Jews in the United States, edited by Maurianne Adams and John Bracey (Amherst: Univ. of Mass. Press, 1999), pp. 34-36.
---
The statement above on the Jewish involvement in Black slavery and Black oppression was presented by Jeffrey Goldberg, editor of the Atlantic Magazine. The Honorable Minister Louis Farrakhan has presented precisely the SAME history and yet he is called "anti-Semitic."
Share this:
anti-Semitism, Atlantic Magazine, Bertram Korn, Farrakhan, Jeffrey Goldberg, Jewish racism, slave trade, slavery
END
In 2006, a remarkable article—and admission—appeared in the Israeli news source Ynet News. Titled "Stalin's Jews" and written by Jewish columnist Sever Plocker, this piece confirmed the terrible crimes which Jewish Communists had committed under Stalin.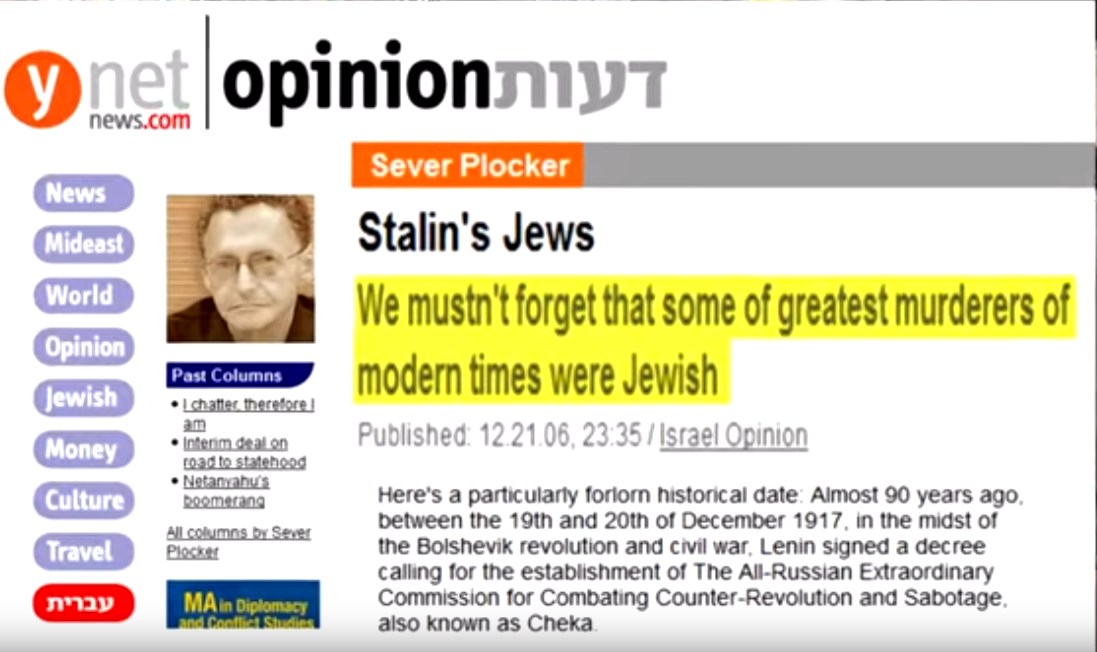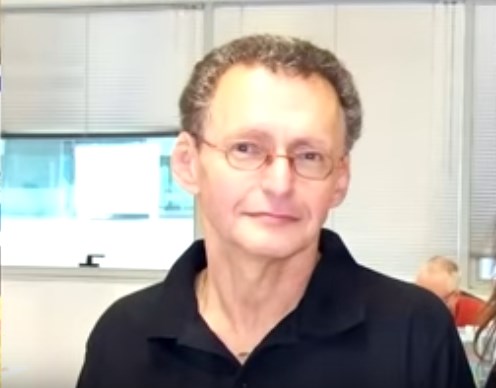 Jewish writer in Israel Sever Plocker
Israel Media Reveals The Secret Behind Communism
" This historical video shows a mainstream Israeli news-site, YNET NEWS and a courageous Jewish writer who discusses who led the worst genocide and mass murder of all time. It shows the ethnic hatreds behind much of the communist genocide and the same mindset that accompanies the genocide against the Palestinians", Blacks, Asians, Whites, Muslims and many White Jews.
"From "Monster: A Portrait of Stalin in Blood" (5 part mini-series) 1992 Executive producer: Alexander Ivankin International producer: Maya Toidze"
Stalin's Enslavement of Rural Russia (full documentary)
"Walter Durante got a Pulitzer prize for printing in the New York Times that the starvation and kulak murders were exaggerated myths. Everything is great in Stalin's New world!"
cmtmj2006 8 months ago (edited)
"The Russian did the very same thing to my family in Bulgaria in the late 1940's. They were Kulaks who owned a 1000 acre farm in Varna. The communist took it and told my family they were now part of the collective. They ran the farm for the government. When communism failed in the early 1990's they gave the estate back to my family. My cousin now owns and runs it."
Tadas Blindavicius 3 months ago
For those who have studied the character of the Russian government, knows that the Russian government is governed by mobs and gangs, where power is concentrated in a few hands. And wherever such a concentration of power exists, there you shall find great crimes and great criminals – that is to say, psychopaths. This is the character of the Russian government. In 1991, when the Soviet Union collapsed, a power remained concentrated in a few hands. The government was not really accountable to anyone. Despite this underlying reality, everything was arranged so that it all appeared to be moving in the direction of democratic capitalism and proper checks and balances, but nothing of the kind ever happened. The objective of making the changes in the first place was to fool the West. The problem of today's Russia goes back to 1917 when the country was taken over by gangsters who called themselves "communists." We must not be naive about the idealistic terms the Russian communists used to describe their "mission." They murdered, they stole, and they oppressed the Russian people, Baltic people and the Ukrainian people, and the people of Central Asia and the Caucasus, etc. The communists made themselves into a new ruling class under Stalin and his successors. As such, the system was an enormous criminal enterprise in which tens of millions of innocent people were killed.
Socialism/Communism was created by Jews.
John Boykin 1 day agoFarmers / kulacs are today's conservatives / Republicans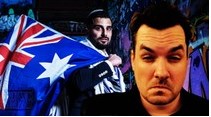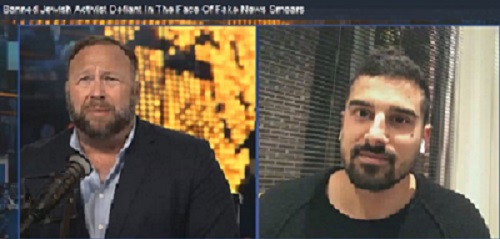 Banned Jewish Activist Defiant In The Face Of Fake News SmearsThe Alex Jones ShowPublished on Apr 18, 2019Avi Yemini (Jewish) on right has been smeared by MSM and even Jim Jefferies for his views on Islam and immigration. Avi joins Alex to discuss solutions for taking these lies head on.Avi Yemini Jewish guy in Australia Steven (Edited)Fortunately, Comedy Central and the DHS/FBI officials at LAX have been made to look very silly when Avi Yemini has been brave to expose Globalist-paid agent/rat Jim Jefferies for the villainous liar that JJ really is.At present, anyone wanting a job in television broadcasting here in Australia has little alternative to the [Australian] ABC or the SBS, Seven, Nine and Ten [commercial] networks or the pay TV giants Foxtel and Netflix [and their own contracted channel providers including – horror-of-horrors – CNN and Comedy Central. The ABC, the SBS, the ACMA [commercial/pay TV content regulator] and Telstra [owner of 50% of Foxtel] are in the control of the Australian Federal Government, because the top appointments to these bodies are made by the Minister of Communications. If these giant network operators [or their contracted channel providers] I have just mentioned take a dislike to any technician, announcer, writer, producer, director, musician, actor, presenter, guest performer, guest interviewee, etc, he or she can be virtually banned from social media AND television broadcasting – as the experience that Infowars and now Avi Yemini have had in their dealings with CNN, Comedy Central, big-tech etc demonstrates.There is another nasty side-effect. Certain media companies and even finance transaction groups have many a time reluctantly said that, because they are dependent on big-tech, globalist-controlled corporate media organisations, regulators like the ACMA or the FCC, and/or the Globalist Elite and its paid far-left activist fronts [such as the "Media Matters Campaign"], etc, they therefore cannot or can no longer be publicly associated with Infowars and/or other conservative/libertarian alternative media groups and "personalities". Everything about nanny-state monopoly [in this case, monopoly over content control] is bad; the most dreadful thing about it is that the Global Elite are in a position to require governments to pass laws making it a "crime" to set up a cheaper, more reliable and least-intrusive social media system or internet streaming service.
Avi Yemini Avi Yemini Jewish guy in Australia
Rallying with thousands of proud Aussies in Perth to save the persecuted white South Africans. SHARE WITH THE WORLD!! ?????? Join the fight ➡️ https://goo.gl/5apvjh Support the fight ➡️ https://goo.gl/vEHnxr
Aussies Rally for South Africa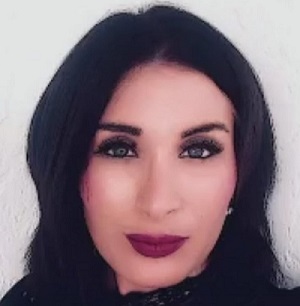 Laura Loomer (Jewish) is pro Israel and the USA, and is not afraid to say white people are discriminated against by the globalist manstream media. The media call her a fascist, ultra right wing, a Nazi, supremacist and yet the so called Jewish organizations like the Jewish Anti-Defamation League does not defend her.
A number of nationalist Jews who are pro the United States first have had their websites shut down or restricted by big tech with some of the CEOs are Jewish.
The big tech Jews and many Jewish organizations do not fight for Jews who fight for free speech and against Globalist.
Everybody thinks that Jews are absolutely united but as I said many times the so called Jewish establishment do not represent Jews, they represent themselves for profit and are only using the Jews to hide behind and to use them to do their dirty work against good Jews and everybody else.

Laura Loomer makes a living by being a freelance journalist.Jewish and Pro Israel and United States.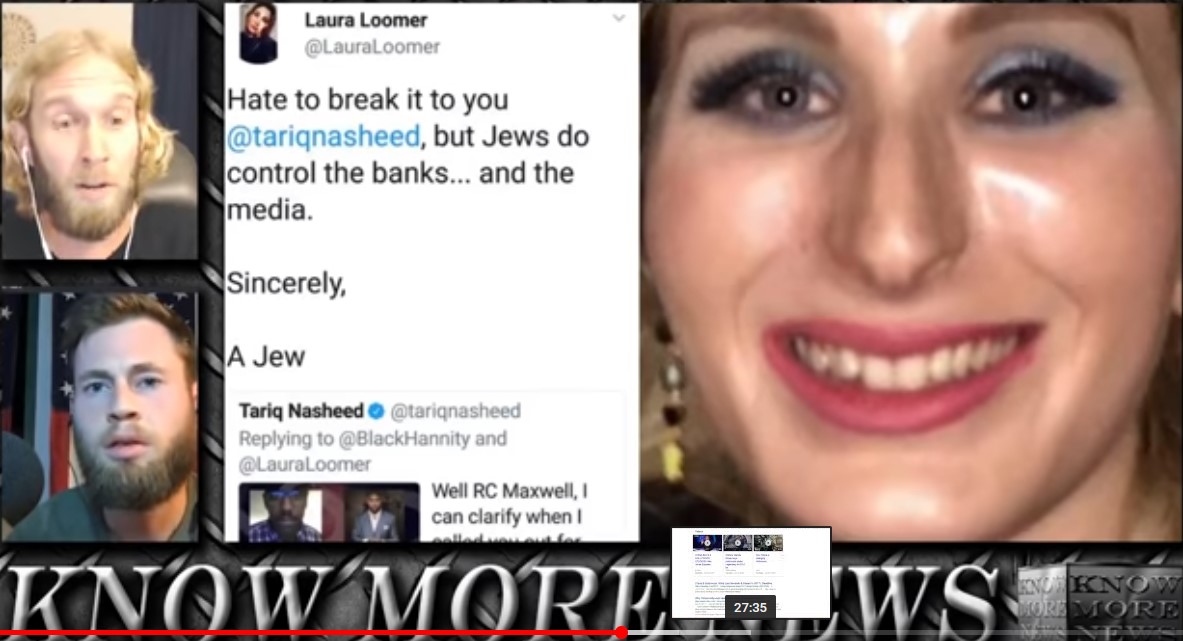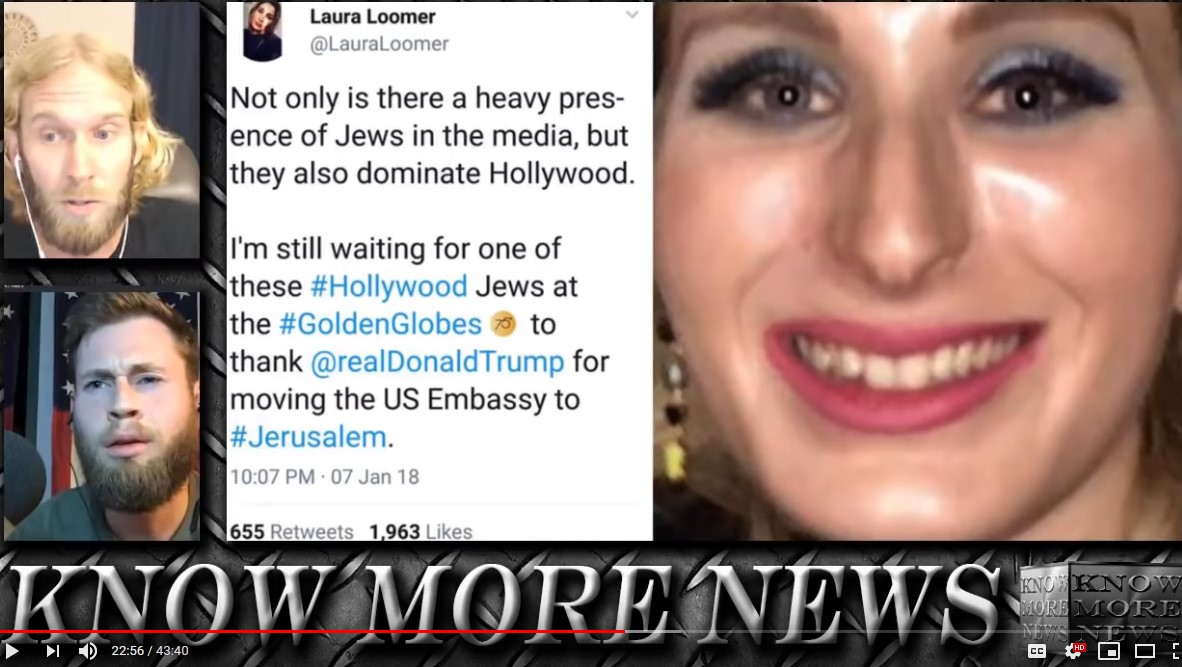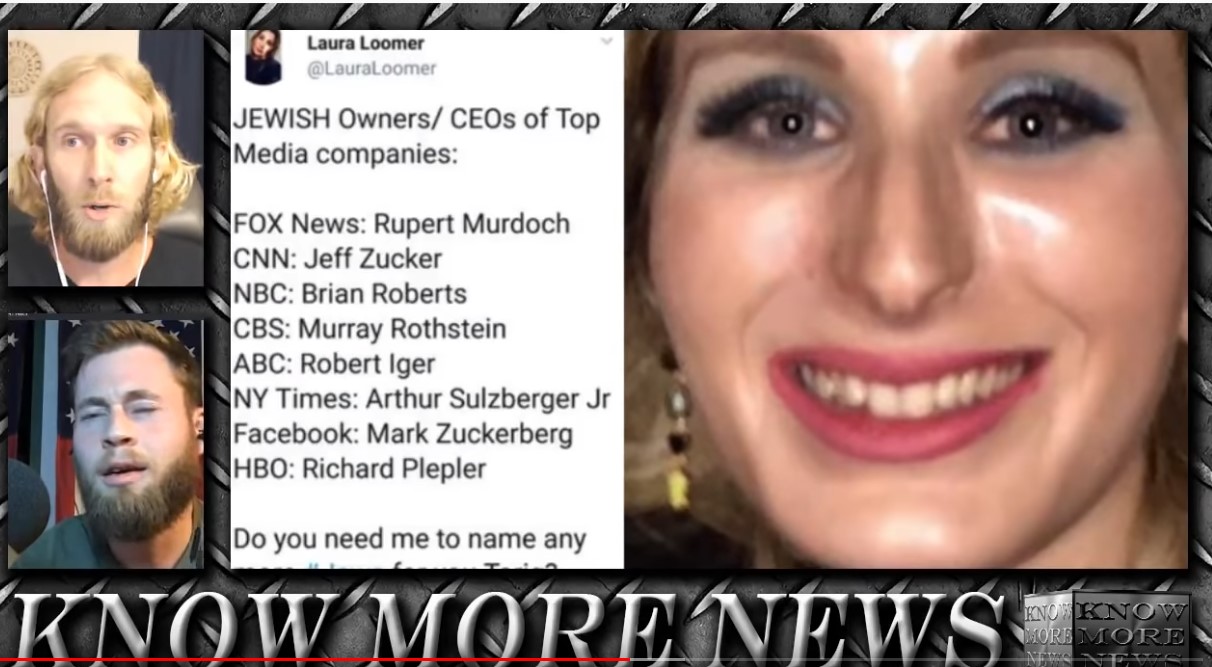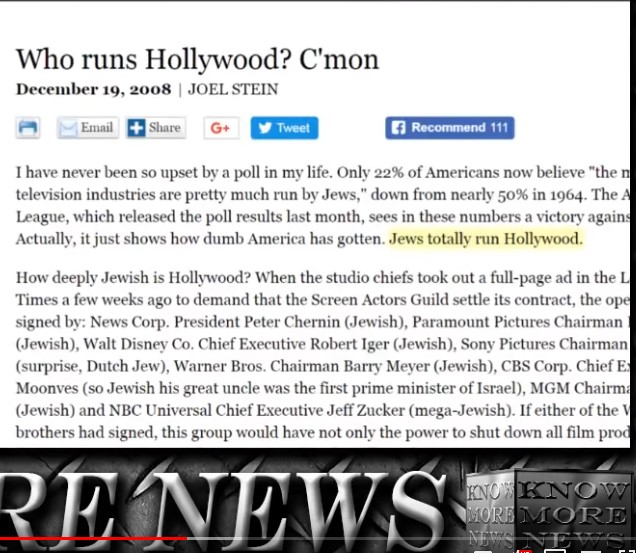 Know More News LIVE w/ Infowars' Owen ShroyerRantsFacebook Allows Terrorist Who Beheaded Canadian Tourist To Keep Account & Actively PostVideo: Laura Loomer Chains Herself To Twitter HQ In New York to Protest Censorship of ConservativesHandcuffed Laura Loomer Demands, "Stop the Bias of Conservatives, Jack Dorsey!"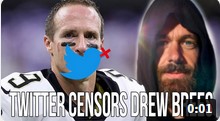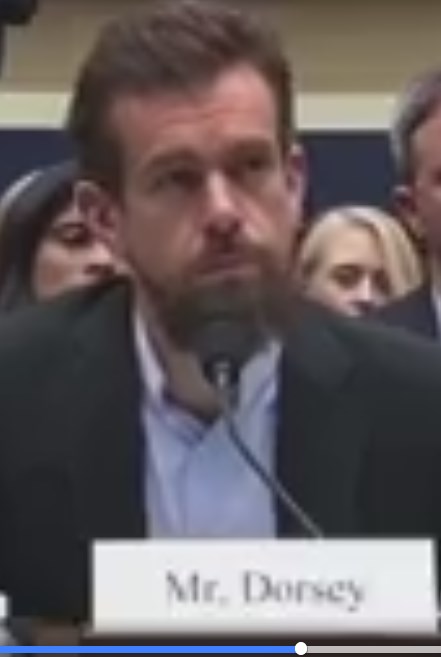 Twitter, Mr Jack Dorsey.
LIVE! Laura Loomer Chains Herself To Twitter HQ In New York To Protest Censorship Of Conservatives On February 20, 2019, Laura Loomer held a protest at Twitter's HQ office in NYC to demand that Twitter stop censoring Conservatives. See Less
Conservatives Protest Social Media Bias At Twitter HQ…
Laura Loomer – I am thrilled. Yesterday California GOP… – Facebook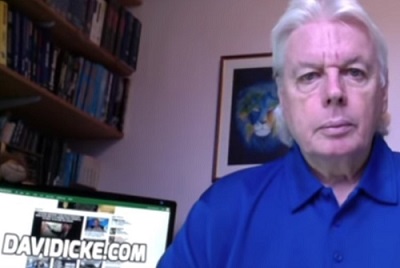 David Icke's First Inview With Israel Media with Jewish Friend
David Icke's First Interview With Israeli Media – Must Watch – Dot-Connector Videocast
DAVID ICKE 2018 on Saudis, Zionists & more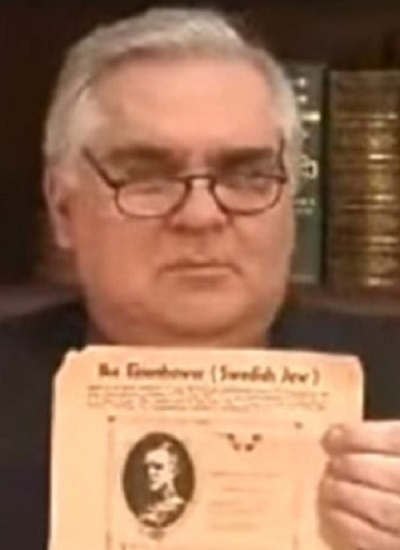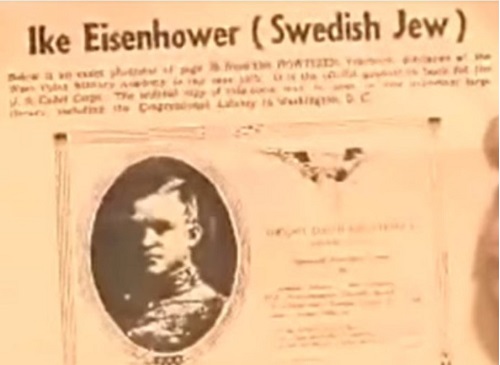 Mystery Babylon – Texe Marrs NWO
Texe Marrs talks about Howard M.Sachar (Jewish) who wrote that some Jews finance the American Revolution against British Rule.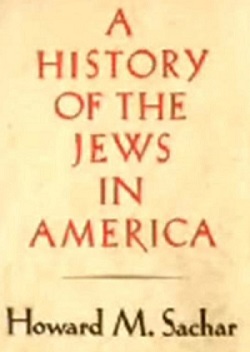 Shlomo Sand on the Invention Of The Jewish People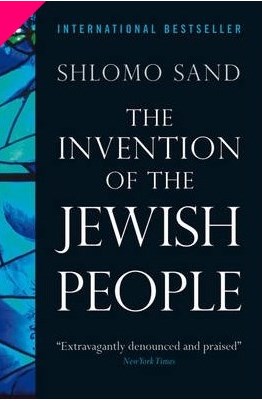 Shlomo Sand former Pro from Department of History at Tel Aviv University in Israel, is probably best known for his bestselling "The Invention of the Jewish People."
Shlomo states in his book that Jews are not descendants of Abraham. "Israeli Professor Shlomo Sand is challenging notions of a Jewish people quoted in his new book, "those who claim to be all of the Jewish people cannot claim a blood connection with the original Jewish inhabitants of the holy land, but converts along the way."
The majority of European Jews are descendants from Ice Age Europeans in Europe who over thousands of years become Celtic, Germanic, Latin, Slavic, Khazars tribes,and over a period of time some Europeans converted from gentiles to the Jewish faith. Israel is the religious homeland for Jews and Europe is the racial homeland and both European Jews and white Europeans are the same race.
How I Stopped Being a Jew, Shlomo Sand, SOAS University of London
Shlomo Sand to Secular Jews: I'm Not Jewish and Neither Are You
Shlomo Sand on the Tel Aviv Review: "How I stopped being a Jew"
002 Video Helen Thomas and Shlomo Sand Say the Truth 1
Shlomo Sand former Pro from Department of History at Tel Aviv University in Israel. There are Israeli, not Jewish people.
Shlomo Sand: 'There are Israeli, not Jewish people'
False Jews use Jews
Many of the major Jewish organizations have leaders and Rabbis who follow the Talmudic man-made laws when in reality, many of these people do not believe in God. Many of them restrict information both to the Jewish community and other communities and they use one-sided critical theory. True Jews have come to believe the anti-Semitic and racist bigotry are promoted by non-Jews when in fact, many false Jews promote hatred against True Jews and Gentiles. Many false Jews are promoting the New World Order and open borders for all countries except Israel.
Disarmament of the People
The US Second Amendment guarantees the right of the public to have guns. This right was given by the founding fathers of the United States. It specifically states:
"A well regulated Militia, being necessary to the security of a free State, the right of the people to keep and bear Arms, shall not be infringed."
A flagrant threat to the Second Amendment is detailed in a 1961 State Department Memorandum, which explains how the United Nations will oversee "complete disarmament" of the American people under the ruse of preventing war. You can find this online here under the specific law – Title 22 USC section 2551, which was signed by John F. Kennedy. What is frightening about it, is the lengths they are prepared to go to in order to achieve this complete disarmament.
Dogma created to turn people against having their own guns promote guns increase crime. However, dramatized movies depicting many gun battles do not really represent American history. The American people's history with guns is a good one, and in the past, many adults right down to young lads had guns, yet the majority did not go out and commit violent acts. It was, however, important for the people to have access to them in order to protect themselves from an outside threat, should the need arise. Even Sheriffs across the United States are rising up against disarmament.
Sheriffs across the United States are rising up against disarmament.

Founded by Jews in 1989, JPFO initially aimed at educating the Jewish community about the historical evils that Jews have suffered when they have been disarmed.
 In a very revealing video, JPFO's Rabbi, Dovid Bendory, who incidentally is himself Jewish, tells us what Americans are facing regarding their Second Amendment rights in the near future.  It is very interesting to note that the biggest anti-gun organization is Handgun Control Inc., and their leadership is about 50% Jewish.
He gives some highly compelling arguments in his lecture presentation "The Ten Commandments of Self Defense", which uses the Jewish faith and ancient texts to answer some hard questions on the rights of self-defense. Below are some quotes from the Torah which he uses to argue for the defense of second amendment rights:
"The Torah says: If someone comes to kill you, preemptively strike him first."
"If the thief is found tunneling into the house and he is hit and killed, there is no blood guilt."
"One who breaks into a home, whether by day or night, if the homeowner kills him there is no crime."
Gun Control Today, Dictatorship Tomorrow
There are plenty of historical examples to show that government restriction and prevention of firearms can lead to dictatorship and in some extreme cases genocide of its citizens.
We have cited a number of examples below and the JPFO have done up an easy with PDF, which you can download here.
1911: Turkey established gun control. From 1915 to 1917, 1.5 million non-combatant Armenians, unable to defend themselves, were rounded up and exterminated.
1929: The Soviet Union established gun control. From 1929 to 1953, about 20 million non-combatant "dissidents," unable to defend themselves, were rounded up and exterminated.
1935: China established gun control. From 1948 to 1952, 20 million non-combatant political "dissidents," unable to defend themselves, were rounded up and exterminated.
1938: Germany established gun control. From 1939 to 1945, a total of 13 million non-combatant Jews and others who were unable to defend themselves were rounded up and exterminated.
1956: Cambodia established gun control. From 1975 to 1977, one million educated non-combatant people, unable to defend themselves, were rounded up and exterminated.
1964: Guatemala established gun control. From 1964 to 1981, 100,000 Mayan Indians, unable to defend themselves, were rounded up and exterminated.
1970: Uganda established gun control. From 1971 to 1979 300,000 non-combatant Christians, unable to defend themselves, were rounded up and exterminated.
Defenseless and non-combatant people rounded up and exterminated in the 20th Century: 56 million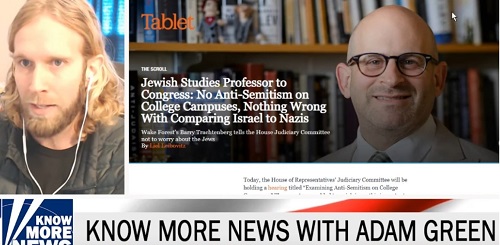 Jewish Professor Barry Trachtenberg vs. Zionist Censors Zionist Censorship
Know More News with Adam Green https://www.knowmorenews.org/
Jewish Rabbi David Bar-Hayim
Jewish Rabbi David Bar-Hayim is against the non-white invasion into White countries.
"A jewish Rabbi explains planned mass migration and backgrounds. He confirms the criminality and immorality of the agenda of mass migration and that many biological jews are behind it. Source: www.machonshilo.org Her underlines, that these jews do not represent the jewish people, but the "cultural marxism" and "internationalism" (which was heavily financed by jewish banksters…). According to the (jewish) Torah, people must have their own nations states, inherited values, own culture, etc. and NOT promoted by the propaganda of these cultural marxists, in politics, massmedia, etc., and their powerful backers."
RABBI: Biological Jews behind Open Borders for White Countries ! (Read Text!)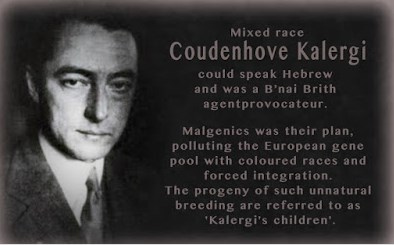 Rabbi David Bar-Hayim.
Interview with the head of Machon Shilo, Rabbi David Bar-Hayim.
The Replacement Theology & False Messianism of Chabad
Interview of Rabbi David Bar-Hayim Shlitta, Av Bet Din of Machon Shilo, with Rabbi Yair Hoffman, for Vosizneias.com. Please visit MachonShilo.org.
Rabbi Yaakov Shapiro explains what the goal of Zionism is.
Why did Zionists created Zionism
CMES hosted a speaking event featuring Rabbi Yakkov Shapiro. The event was held at the International Law Institute in Washington, D.C. Rabbi Shapiro is the rabbi of a congregation in Queens, New York. He is best known for his outspoken stance defending the historic Orthodox Jewish position that rejects the concept of Jewish nationalism and therefore opposes Zionism and does not recognize Israel as the Jewish State.
Has Zionism Hijacked Judaism. – Rabbi Yaakov Shapiro
In this interview, Rabbi Yaakov Shapiro, rabbi of Beis Medrash of Bayswater, explains the motives behind the claims of Netanyahu and other Israeli leaders to represent all Jews. He explains how Zionism, starting from Theodor Herzl, unilaterally arrogated to itself the right to speak in the name.
The Real Reason that Netanyahu and Israeli Leader's Claim to Speak for All Jews
Jewish Comments
Jews are loving People with big heart they don't hate gentiles they love and they are awesome
Sadie Day Pasha 2 years ago (edited)
Tears came to my eyes, when you spoke Rabbi Shapiro. Thank you so much for standing up to Zionists, they do not speak for Jews in America or diaspora or represent us. From Sadie, A loyal American Jew in Maryland whose family of Portuguese Jews came into South Carolina, over 250 years ago.
Katie Hopkins (gentile) visiting Israel
These children explain a piece of graffiti in the refugee camp, of Israelis stealing water from Palestinians.
"The Jews took all the water in our country"
Katie Hopkins: "Israel is my natural home" (FULL SPEECH)
Katie Hopkins of TheRebel.media gave this speech to over 300 fans in Tel Aviv, Israel. It was her first visit to the country she calls her "natural home." MORE: http://www.RebelIsrael.com
American European Jew Ben Shapiro
Ben Shapiro – White Privilege (Full)
Ben Shapiro; Destroys the lefts new tactic of "White Guilt "
Indian Student Ask Ben Shapiro On White Privileges, Gets A Proper Reply
High School Teacher Confronts Ben Shapiro, Instantly Regrets It!!!
Ben Shapiro on Gay Marriage, Gun Control, and Piers Morgan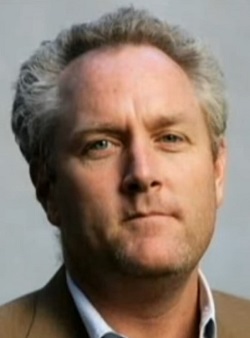 Andrew Breitbart Called Sheriff Arpaio Hours Before His Death
Andrew Breitbart Jewish faith. The founder of Breitbart News Agency and many people say he was killed by the Deep State ( Globalist) for fighting for our rights.
'Mancow' Muller: Breitbart Was Murdered!! 1/2
Is This What Killed Andrew Breitbart? The CIA Heart-Attack Gun
Why Andrew Breitbart, Michael Hastings and Tom Clancy were Murdered.
Andrew Breitbart at The Heritage Foundation
Andrew Breitbart Videos
Andrew Breitbart: Cultural Marxism and Dishonest Media
The Politics of Hollywood with Andrew Breitbart
Andrew Breitbart – Righteous Indignation
Andrew Breitbart Explains Cultural Marxism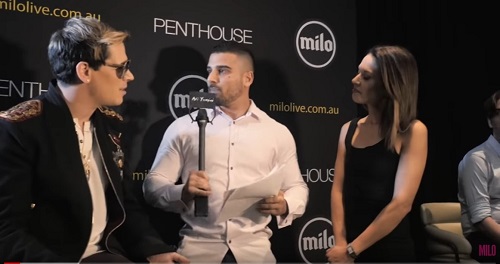 Milo Yiannopoulos(Jewish) on the left.
Milo talks about muslims, racism,and how Europe has changed.
Milo On Why Britain Should Leave The EU: To Stop Muslim Immigration
Milo: The Alt-Right Is Going Nowhere and This Is Why
Milo's 12 Steps to Destroy the Alt Right
Professor Norman Finkelstein
Norman Finkelstein is an author who primarily deals with research surrounding the Israeli-Palestinian conflict. He is also passionate about the Holocaust, motivated by the experiences of his parents and has had a controversial career writing scathing reviews of prominent scholars who he accuses of misrepresentation of fact, in order to defend Israel.
He writes about many charged topics such as Zionism and allegations of the "holocaust industry" used by Israel to further its financial interests. After a publicized feud between himself and another academic, he was forced into resignation from his tenured position. In 2008 he was banned from entering Israel for the next decade.
Best of Norman Finkelstein, Jewish Heavyweight in Anti-Zionism
Finkelstein Dismantles the Logic of Zionism
Zionist Israeli Girl Debates Jewish Professor Dr. Norman Finkelstein
Miko Peled
Miko Peled is an Israeli peace activist and author of the book: "The General's Son: Journey of an Israeli in Palestine". Born into a prestigious Israeli Zionist family, it was most surprising that after his niece was killed in a Palestinian suicide attack, he placed the blame squarely on the state of Israel.
Peled wrote in a June 2012, op-ed, (a page of special features usually opposite the editorial page of a newspaper); for the Los Angeles Times which states:
"Israel is faced with two options: Continue to exist as a Jewish state while controlling the Palestinians through military force and racist laws, or undertake a deep transformation into a real democracy where Israelis and Palestinians live as equals in a shared state, their shared homeland. For Israelis and Palestinians alike, the latter path promises a bright future."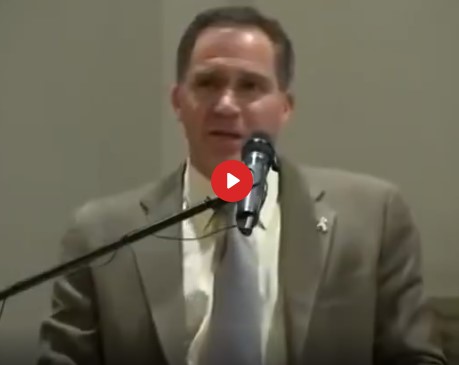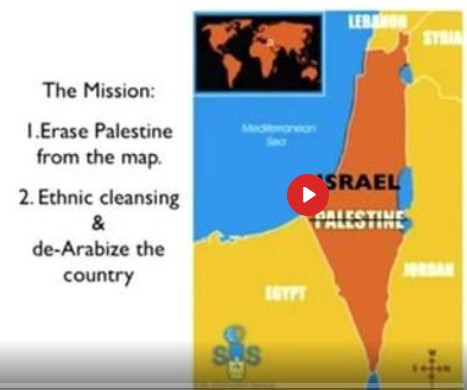 To hear this honest, ground breaking talk from Peled revealing the truth about the terror state of Israel watch: An honest Israeli Jew tells the Real Truth about Israel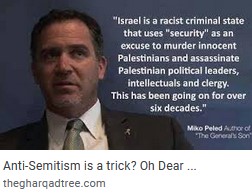 Synopsis: In 1997, a tragedy struck the family of Israeli-American Miko Peled. His beloved niece, Smadar, was killed by a suicide bomber in Jerusalem. That tragedy propelled Peled onto a journey of discovery. It pushed him to re-examine many of the beliefs he had grown up with, as the son and grandson of leading figures in Israel's political-military elite, which transformed him into a courageous and visionary activist in the struggle for human rights and a hopeful, lasting peace between Israelis and Palestinians.
In "The General's Son," Peled writes about growing up in Jerusalem in the heart of the group which ruled the then-young country, Israel. He describes the path he took being his belief in peace between the two peoples living in the Holy Land. He paints numerous touching portraits of Palestinian and Israeli peace activists he has worked with in recent years.
No Jews Are Israelite Descendants ~ Miko Peled Israeli General's Son
Benjamin Freedman (pictured right), was a successful European Jewish businessman of New York City, United States, who was at one time the principal owner of the Woodbury Soap Company. He broke with organized Jewry after the Judeo-Communist victory in 1945 (2nd world war). He spent the remainder of his life, and a great part of his fortune (at least 2.5 million US dollars), exposing the anti-Semitic Zionist tyranny which has superimposed itself on the United States.
Mr. Freedman knew what he was talking about because he had been an insider at the highest levels of Jewish organizations and knew about anti-Semitic Zionist, false Jewish dirty tricks to gain power over different countries. Mr. Freedman was personally acquainted with Bernard Baruch (American financier and political consultant), Samuel Untermyer (who made a speech in 1933 declaring a 'holy war' by the Jews against Germany), Joseph Kennedy (Father of JFK) and three former American presidents; Woodrow Wilson, Franklin Roosevelt and John F. Kennedy and many people of power.
Benjamin Freedman's 1961 Speech at the Willard Hotel
Benjamin H. Freedman's excellent speech on how two World Wars were started and why the US was eventually drawn in.
Similar to Nathanael Kapner, Freedman is jewish by birth (jewish race) although he later "converted" to Christianity and adopted Catholicism as his religion.
Although Freedman doesn't spend too much time on the Holocaust, his 1961 speech in the Willard Hotel is fascinating. It deals with some interesting topics, including Zionism and the jewish declaration of war and international boycott against Germany in 1933.
Aaron Russo
Aaron Russo was a Jewish producer and filmmaker who sadly passed away in 2007 from cancer. An activist and a truth seeker, he exposed the Rockefeller involvement in the creation of feminism, which was pushed for sinister reasons including the Establishment of the New World Order and Central banking. He became involved in politics in the early 90s when he produced a documentary called, "Mad As Hell".
Feminism Was Created To Destabilize Society, Tax Women and set up the NWO
Terminally Ill Jewish Whistleblower Aaron Russo Exposes The Zionist New World Order

Brother Nathanael
Brother Nathanael (pictured right), is a well-known activist. On his website, "Real Jew News", as well as his hugely popular YouTube channel which produces short, yet effective videos on similar content to his website. He writes critical analysis articles that are about the crimes of the false Jewish Supremacists.

Why I left Judaisim?
The Jewish Talmud Exposed

How The Jews Mock Jesus Christ
Brother Nathanael – Holocaust Myths
Michael Savage
Dr. Michael Savage is heard by hundreds of thousands of listeners each week via his video podcast, "The Savage Nation". He is also the best-selling author of 25 books and earned himself a "freedom of speech award" in 2007, from Talkers Magazine.
He is a crucial figure in the fight for free speech and American ideas today with his open discussion about liberalism, truth, and culture.
He is infamous for being the only media personnel from the United States to ever be blacklisted from a First World Country. In 2009, he was banned from visiting Britain which earned him worldwide media attention resulting in the New Yorker magazine profiling him.
Michael Savage Larry King FULL Interview – November 2015
November 2015, Radio Talker Michael Savage tells Larry why no one but Donald Trump can stop Hillary Clinton from a 2016 win. Plus his warning of a future America with no borders, no language and no representation and the solutions he offers in his book "Government Zero."
Mark Steyn
Born in 1959, Mark Steyn (pictured right) is an author, journalist and political commentator who was baptized with Jewish roots through his great grandmother. He has written five books with the most well known being the New York Times bestseller; "America Alone: The End of the World As We Know It".
He has written a number of opinion pieces on multiculturalism and Islam in the West with a stance generally considered to be quite controversial.
An example of his stance on Islam from the Jewish World News:
"Can Islam be made to live with the norms of free societies in which it now nests? Can Islam learn – or be forced – to suck it up the way Mormons, Catholics, Jews and everyone else do? If not, free societies will no longer be free. Pam Geller understands that, and has come up with her response. By contrast, Ed Miliband, Irwin Cotler, Francine Prose, Garry Trudeau and the trendy hipster social-media But boys who just cancelled Mr Fawstin's Facebook account* are surrendering our civilization. They may be more sophisticated, more urbane, more amusing dinner-party guests …but in the end they are trading our liberties."
Mark Steyn – Defending Free Speech
Conrad Black Interviews Mark Steyn
Images courtesy of Wikipedia, Wikipedia, Good reads, Huge Questions, A Different Perspective, WXLM, Wikimedia
18/12/2018H
Coveners League has many articles, here is a small sample, please check them out.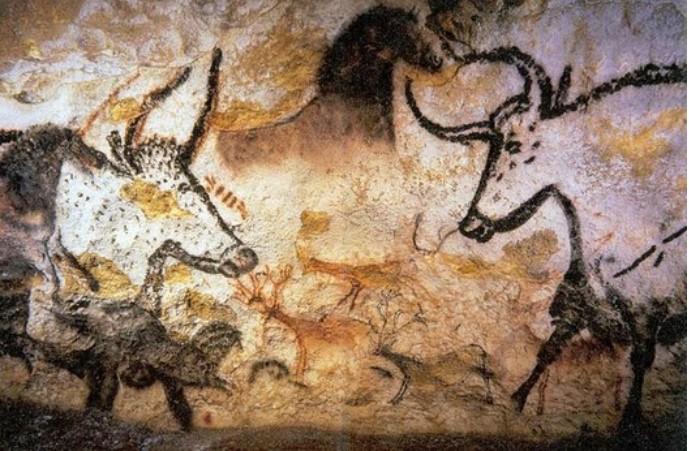 Teach White Europeans About Their Ice Age Heritage
White European Racial Pride. What Race Are You ?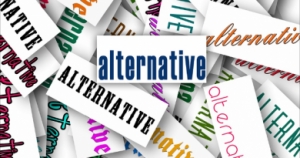 Alternative News Sites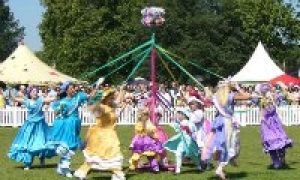 White History, Music, Wars, Dances and Film Archives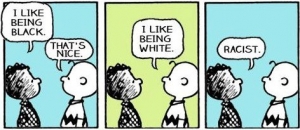 Whites Fight Back Against Racism & Bigotry
European Birth Rate Statistics. Update 2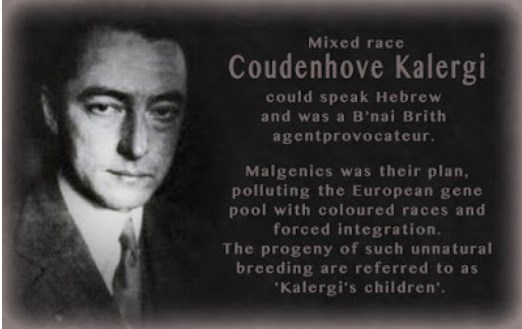 The Coudenhove-Kalergi plan – To Genocide Indigenous Europeans in Europe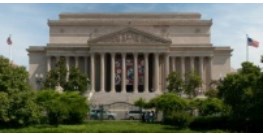 US Constitution & Bill of Rights. Article…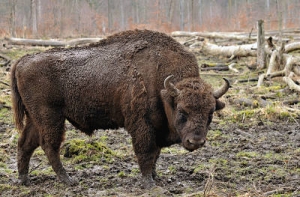 Europe & Middle Eastern Wildlife. Update 2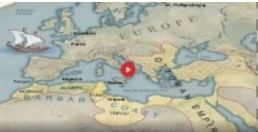 Barbary Muslim Pirates Kidnapped Whites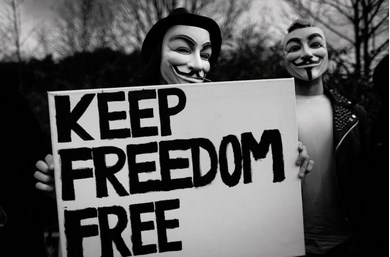 Freedom of the Internet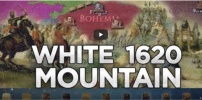 The Thirty Years' War- Between Christians In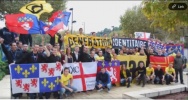 Generation Identity movement, Update 3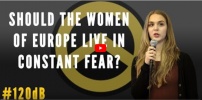 Women movement 120 decibels #120dB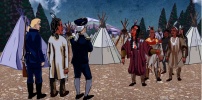 Do Know Your Legal Rights ?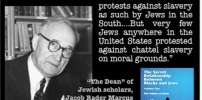 Jews Admit Jewish Role In Black Slave Trade. …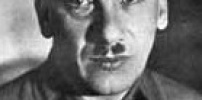 Jews Admit Jewish Killing In The Soviet Russi…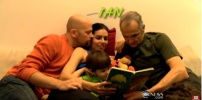 Polyandry, woman with more than one husband

White Guilt Debunked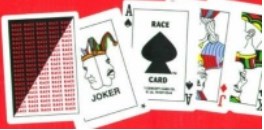 White Privilege Debunked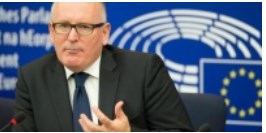 Genocide Whites & all Races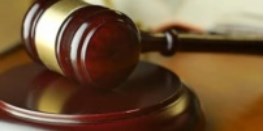 White Indigenous Rights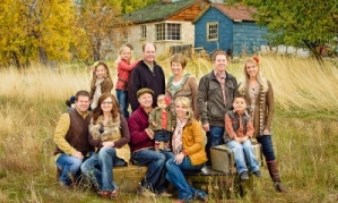 Promoting Large Families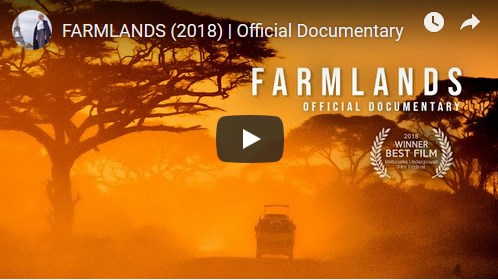 Lauren Southern on South Africa: FARMLANDS (Are Whites History?)
Lauren Southern on South Africa: FARMLANDS (Are Whites History?)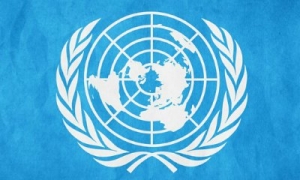 New World Order Globalist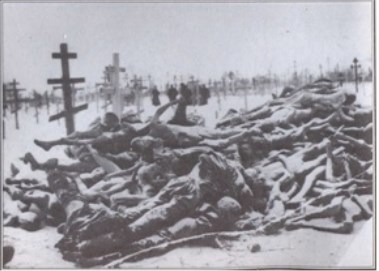 The European Holocaust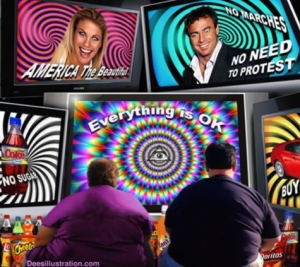 Media Ownership: The Illusion of Choice
Fighting Genocide Worldwide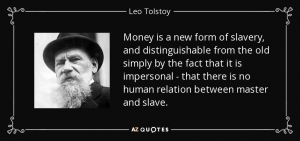 Bankers Control the World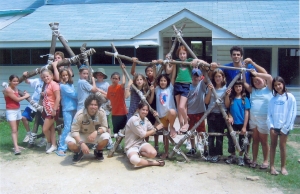 White Organizations: European Community Based Organizations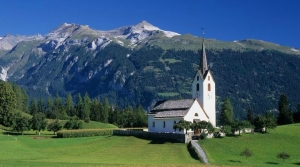 Citizens Initizens Referendums ( CIR ) in Switzerland
Afrikaner AfriForum Civil Rights Organization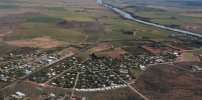 Orania White Afrikaner Community
Helping Whites. South African Family Relief …
15/3/2016